Property Management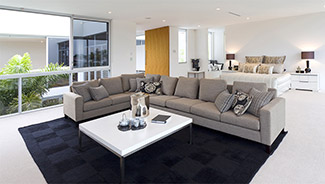 Evolve Real Estate Property Management isn't just any rental company in Denver. At Evolve we take property management very seriously. We understand all the risks and potential rewards of being landlords firsthand. Yes, we are not your typical property managers – we are also landlords. That is why we, like no other property management company, can relate to you.
Our philosophy is simple: treat other people's investment like it is your own. We believe in portfolio management, i.e. one point of contact for all your needs. Your property manager is the one showing the property, talking to tenants, placing service requests, processing deposits, etc. We don't give you the run around, one point of contract period. Your Evolve property manager is vested in your success.
Our company strongly believes in providing the best customer service, quality tenants, transparency and convenience to our owners.  We provide our owners with their own portal, which has all the information about rent payments, any service requests, invoices, leases, etc.
Trusting your Denver rental property with our Realtors is really very easy. We have straightforward fee structure, no hidden fees, no money up front. Here's what we offer:
No up front charges. It's simple – we don't do the job, you don't owe us anything.
No long term commitment, you can cancel your contract with us without penalties with a 30 day notice for any reason at any time, not only when the home is vacant. We are not afraid to offer this as we work very hard to retain our clients. Most Denver rental companies have steep charges to terminate the agreement or simply don't allow that.
No mark ups for maintenance or repairs, no invoice fees. We work with some of the best contractors and are often able to negotiate volume discounts with them. You will be able to see every single invoice on your owner portal.
No hidden fees. Most rental companies in Denver charge extra to do house visits to ensure that your property is being well taken care of. We believe that it is an integral part of property management and should not be an extra cost to you.
Effective marketing of your rental. We advertise your home on a wide variety of popular websites, including the Denver Metro realtor network – MLS. We have mastered the social media outlets and have a large network group where your listings are advertised.
Thorough tenant screening. Nobody checks them closer. We've partnered up with a company that provides not only a credit report on your potential tenants, but also does a nationwide eviction and criminal search. Don't rent to another tenant without first checking their eviction history.
We report tenant's rent payment to the credit bureaus, not many of our competitors can say that. This is a very effective tool to get the tenants to pay timely.
Owner portals provide you with everything at your fingertips. Statement of cash flow on your rental? – No problem. You get informed of tenant's service requests in real time as they come in. No more wondering what is going on with your property. No more surprises on your statements.
We provide convenient and FREE online rent payment to your tenants, which is yet another motivating factor to pay on time.
Rental companies in Denver each have their own conditions for approving applicants. We don't have set criteria for approving applicants. We understand that each owner may want something different and we leave that completely up to you. You tell us whom you want and we find them. You make all the decisions; we empower you with information to make a calculated and profitable decision, but it is YOUR property after all.
Direct deposit of rent proceeds into your bank account.
Eviction insurance. Did you know that an average eviction could add up to $2000 in the Denver area. As a property owner that is not a risk you want to take on. We offer low cost eviction insurance, please call for more details.
Professional accounting: handling tenants' deposits and providing easy to access accounting services to owners.
Leasing only service. We can advertise your property, do the showings, screen, sign the lease and turn them over to you for management.
We have been successfully managing Denver rental properties since 2001. We are up to date on all the tenant laws and regulations. At Evolve, we spend a lot of time learning and educating ourselves on the current legislation, and marketing trends in order to serve you better. Our goal is to reduce your liability when renting your property, make sure you get income every month and make sure your property is kept up in good condition.  We know what it takes to make being a landlord a successful experience. Give us a try and you won't be disappointed.
Areas of Service
At Evolve Real Estate & Property Management, we provide property management services throughout the Denver Metro Area. Below are some of the common cities we service. If you do not see your area below please reach out to us. We often service additional locations on a case by case basis.