Trusted Rental Management in Lakewood Colorado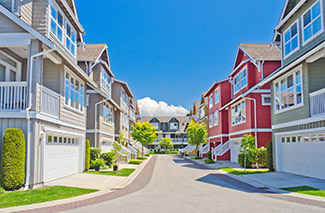 If you are in search of an expert and trustworthy property management firm in Lakewood, Evolve Real Estate & Property Management is the right fit.
We design our service strategies with the goal of increasing the Return on Investment (ROI) for our local and out-of-state investors. Our attention to detail, direct and timely communication, unparalleled level of professionalism, and excellent performance allow us to provide a personalized and responsive service.
With several years of professional experience in property management, we have built an exemplary reputation and maintain an extensive variety of properties such as single and multi-residential homes and apartments. We have designed our property management services to aggressively work toward increasing our clients' income and reducing operational expenditures.
Professional Property Management in Lakewood, Co
We consistently ensure that your investment is well-maintained and occupied by good-quality renters who are responsible, honest, creditworthy, and most of all, able to pay the rent without any problems. To successfully achieve the goals in managing your property in Lakewood, Colorado, below are the services that we provide:
1. Coordination of New Renter Move-In
The following will be conducted when a new renter moves in:
We will prepare all lease or rental agreements in compliance with Colorado's regulations.
We will perform a comprehensive renter screening process for each potential renter to confirm details such as criminal records, credit history, rental and employment details, and eviction checks.
We'll ensure that the renter has properly accomplished all of the required agreements before they start moving into your property.
We'll ensure the completion of the appropriate documentation that confirms the property's condition at the time of their move-in. This means that a documentation of your property's condition prior to the renter moving in will be secured and ensure that the renter accomplishes and signs the Move-In Inspection form.
Our team will let the renter know about the rental payment terms and maintenance required for the property.
We will collect the required fees in the form of a cashier's check (such as the security deposit and the first month's rental fee) before the renter starts moving in.
2. Maintenance and Repairs
Property maintenance should be taken seriously. For this reason, Evolve Real Estate & Property Management ensures consistent and prompt coordination with you for any maintenance or repairs needed on the property. Doing so will help ensure that your property will be in its best condition.
3. Rent Collection and Disbursement
To ensure that you receive your income from rent collection and disbursement, we will perform the following:
Our team will ensure timely rent collection on the first day of each month.
Our rental managers in Lakewood Colorado will issue a late notice if the renter fails to pay in a timely manner.
We will start the eviction proceedings accordingly if the renter fails to act on the late notice – this is if our initial attempts to collect rental payments don't lead to the desired action from the renter. We'll only take this course of action after exhausting other possible options to avoid the mess and costs brought by evictions.
4. Coordination of Renter Move-Out Out of Your Lakewood, Colorado Rental Property
To ensure that all the requirements related to vacating the property are handled in a way that protects your interests, we will conduct the following:
A complete walk-through inspection to validate that the renter returns the property as it was when they were moving in.
We will return all or a portion of the amount of the renter's security deposit. Any amount deducted from the renter's security deposit will be disbursed to you accordingly.
Our Lakewood rental managers will retrieve from the renter the keys to the property.
5. Property Management
At Evolve Real Estate & Property Management, we commit to:
Consistent adherence to all applicable local, state, and federal regulations.
Enforce the terms of the lease agreement.
Market your property to potential renters.
Maintain and provide you with comprehensive statements.
Communicate between you and the renter through prompt and efficient communication.
Give us a call today get a free consultation with us and to learn more about the services that we offer.
With our reliability, responsiveness, and the quality of work that we provide, you can rest assured that our highly-skilled and professional property managers will take care of your investment.
Lakewood Area Information
The fifth-largest city in the Denver metro area, this suburb to the west of the city has one of the best views of the Rocky Mountain foothills. Lakewood's relatively new downtown Belmar area, complete with shops, restaurants, a movie theater and pedestrian-friendly spots, has emerged on the site of a demolished shopping mall.
Lakewood also features extensive cultural programming and recreation areas. The 38,000-square-foot Lakewood Cultural Center boasts a 300-seat theater and gallery space, while the Lakewood Heritage Center includes 10 historic structures and 30,000 artifacts, plus a popular outdoor amphitheater. Recently named a Certified Colorado Creative District, 40 West Arts along the West Colfax Corridor in the heart of Lakewood has more than 20 public art installations, multiple performing arts venues and a dozen galleries.
With more than 80 maintained parks, Lakewood is also one of Denver's top places for outside activities. Bear Creek Lake Park is the city's most popular playground. Filled with a large fishing lake, paved and dirt biking and hiking trails, picnic areas and a summer water-skiing concessionaire, this 2,600-acre park has something for everyone. For mountain lovers, the steep terrain at Lakewood's Hayden Park on Green Mountain offers a great workout and scenic mountain views.