10 Ways to Help Your Property Manager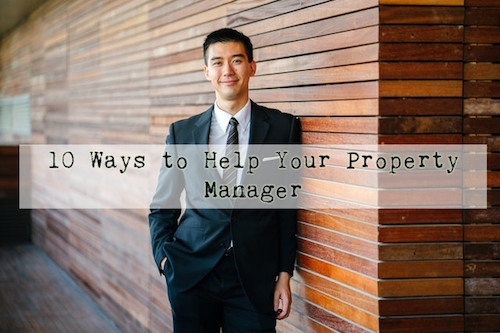 Property management companies take care of a wide range of issues that many property owners would rather not deal with themselves. For instance, the property manager collects rent, writes up the leases, screens potential tenants, and takes care of advertising vacancies among other things.
Handling all these responsibilities can be challenging. Luckily, these responsibilities can be handled more efficiently with a little help from homeowners. By lending a hand, you will help keep your property in its best condition while allowing you to enjoy your free time with your loved ones.
Here Are 10 Ways to Help Your Property Manager
1. Make Sure Your Property Is in Move-In Condition.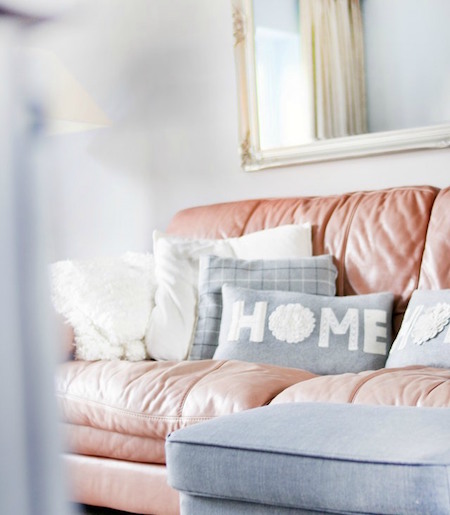 In the rental market, appearance is everything. When a home looks clean and cared for, it sets expectations for both the property manager and the prospective tenants. However, when you hand over a messy a property to your property manager, then it indicates that you don't value your investment.
So, if the person who should show the utmost care doesn't, then it's likely that no one else will.
Other things you'll need to check to make sure your home is rent-ready include:
Spraying for pests. Preferably, hire a professional pest control company.
Clean, repair, or replace screens. Torn screens, aside from being a security and visual problem, can allow pests into your rental property.
Inspect and clean the windows and sliding glass doors.
Inspect ceiling fans. Make sure they operate freely and are dust-free.
Change the air filters.
Spruce up the yard.
Re-key the locks.
2. Make Sure That Everything Is in Working Condition
Would you be happy to move to a new house only to find out that essential appliances and fixtures aren't working? Obviously not. Therefore, before handing over the property to the property manager, make sure that everything is working as it should.
Anything that is in a dire state should be removed from the property to avoid frustrating your tenants. Check that the faucets in the kitchen and bathroom aren't leaking. Check that all light bulbs, as well as their sockets, are also working.
You should also ensure that you repair any damage that may cause health and safety issues to your renters such as checking for signs of mold. You may also need to ensure that there are no lead-based hazards if you buildings were constructed before 1978.
Safety measures include verifying two things: Check if the smoke and carbon monoxide detectors are in working order. Second, check if there are two ways of exit from the unit.
3. Remove All Your Personal Items
Leaving personal property in the rental unit can lead to trouble down the road. Many property owners, whether it's on purpose or by accident, leave their objects in spaces like the attic or garage. This encumbers everyone.
No one should have to deal with your personal property, most especially your tenants. It risks the change of getting damaged or even stolen and also puts an unnecessary burden on your property manager.
Before handing over your property to a manager, make sure to remove personal items to save everyone from any inconvenience.
4. Clean Your House Thoroughly
If you want your property handed back to you in good condition, then set the initial benchmark.
A house that is sparkling clean is attractive to renters. By keeping it clean at all times, your property will have a shorter tenant turnover period.
Conduct proper cleaning and don't just cover the basics. The cleaning should include the garage, garbage bins, windows, flyscreens, curtains and blinds, and carpets. Hire professionals if you have to.
5. Refresh Your Walls
Aside from cleaning your walls, you should also consider refreshing them with a new coat of paint. Choosing the right paint color is important. If you need help choosing the right color, it's recommended that you hire a professional designer.
6. Ensure That All Utilities Are Paid
When prospective tenants visit your home, they will be thinking about how it feels to live there. Keep your air conditioner turned on to keep your prospects comfortable. Leave the lights on as well, as many prospective tenants will usually visit in the evening. Also, ensure that there is running water so that sinks and toilets work.
7. Complete and Submit All Necessary Paperwork Provided by the Property Manager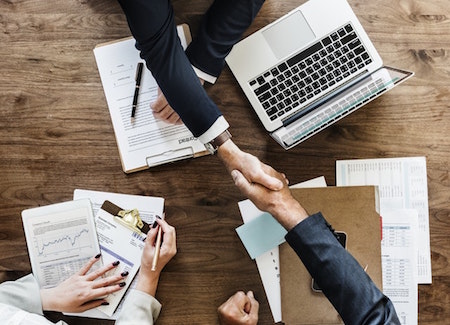 There are certain documents that need to be filled by the property owner. The paperwork is essential for the smooth running of the manager's operations. In fact, many managers have a policy of never leasing or marketing a property until all paperwork requested has been returned.
8. Give All the Necessary Information Regarding the Property to the Property Manager
When handing over your property, make sure to fully answer important questions that your property manager may ask you. For example, does the house have a propane tank? Where is your property's electrical junction box? Where is the shut-off valve for the water located?
By answering these questions, your property manager will have an easier time managing the property. You will also appreciate fewer phone calls.
9. Give Your Property Manager Copies of Your Rules
The manager will then pass these rules on to your tenants. Without laying down ground rules, you cannot hold your tenants accountable for any violations. Alternatively, you can request your property manager to include them as part of the lease agreement.
10. Make Sure the Property Manager Has Your All Contact Info
This is perhaps the most obvious thing to do. Such details include your phone number and current address. The easier it is for the manager to reach you, the quicker they'll be able to solve issues regarding the property. You should also state when it's appropriate for them to call you. For instance, between 9 a.m. and 5 p.m. unless it's an emergency.
By following these suggestions, you'll without a doubt make the work of your property manager a lot easier and more efficient. You will also receive fewer calls and your tenants will enjoy a high quality of living.