Brighton Property Management Company
Let Us Manage Your Brighton Rental Property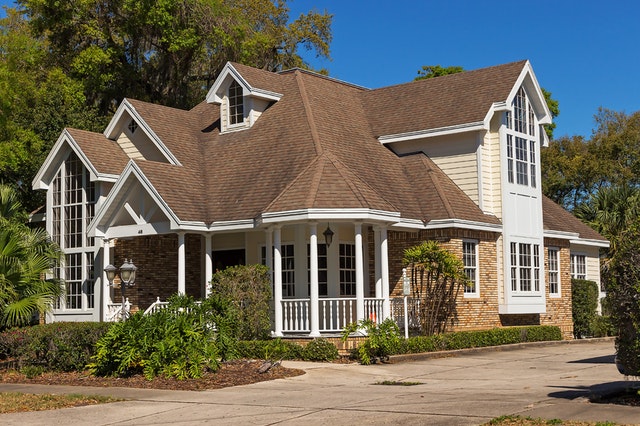 Are you tired of missed rent payments, high turnover rates, and difficult tenants? If you are, Evolve Real Estate and Property Management can help! We're a full-service property management brokerage that serves Denver and the surrounding areas. 
Property owners come to us for help with managing their properties because they believe in our property management skills. Having more than 20 years of property management experience, Evolve property management is a trusted and proven company.  
Hiring us means hiring a property management company that will meet and exceed your goals. For one, you'll no longer have to deal with difficult tenants. That's because we have a meticulous screening process that removes such tenants from our prospective tenant pool. 
You'll no longer have to worry about your property being vacant for an unreasonable period of time. Evolve property management uses tried and tested marketing methods to attract prospective tenants. 
Our property managers can also help you get paid on time, every time. After all, you're running a business and expect to be paid after putting so much effort and hard work into ensuring it succeeds. At Evolve property management, our goal is to ensure you enjoy the benefits that come with owning a property whether they are units in an apartment complex or single-family homes without the stress and hassle. 
Our Property Management Services 
As a property owner in Brighton, you have many reasons to trust us with the management of your property. We have the property management experience, knowledge, and skills to ensure your property succeeds. 
What's more, with our 4 guarantees, you have nothing to lose. Our guarantees are as follows: 
Satisfaction Guarantee. Not satisfied with the property management service? Unlike other property management companies, you can cancel the property management contract at any time as long as you provide us with a 30-day notice 
Payment Guarantee. Is the tenant we screened not paying rent as agreed? No problem, we won't charge you a monthly management fee. You'll only pay a property manager if you're paid
Better Tenant Guarantee. Did the tenant we placed on your rental break the lease or rental agreement? If they do so during their first rental term, we'll secure the next tenant for you for free 
Rental Guarantee. We'll waive your first month's property management fee if we're not able to secure a qualified tenant for you within 30 days of marketing your rental 
So, what Brighton property management services can you expect when you hire us to manage your single-family homes or rental units? 
1. Marketing of Your Property
Have you tried filling your vacant units to no avail? If so, let the property managers at Evolve property management help secure a tenant for you. Because we understand how frustrating a vacant unit is, we'll work hard to find a tenant as soon as possible. 
Our marketing methods are proven and trusted. We'll use a myriad of online and offline platforms to ensure we reach as many prospective tenants as we can. 
2. Screening of Prospective Tenants
Say goodbye to difficult tenants! If you have ever rented to one, then you know how stressful they can be, from missing rent payments to causing all manner of negligent damages. 
Evolve only rents to tenants that meet certain criteria that are dictated by our vigorous screening exercise. Our screening is usually a four-prong process that qualifies tenants based on:
Rental background
Credit Rating
Criminal History
Employment History
We have partnered with a reputable company that helps us in this regard. Our goal is to land a dream tenant for you. Among other things, a dream tenant is one who pays their rent consistently and looks after the property as if it were their own. 
We also adhere to the fair housing act so as to never discriminate on the basis of familial status, national origin, or any other protected class.
3. Maintenance of Your Rental Property
Evolve understands the importance of keeping a property well-maintained. Among other things, it helps attract and retain a tenant while preserving the value of the property. 
What's more, the law requires it. According to the Colorado landlord-tenant law, landlords have a responsibility to ensure their rental properties abide by the state and local real estate habitability codes. 
As a matter of fact, your tenants may have a right to withhold rent if your property fails structural, health, and safety standards. 
When you hire Evolve property management, we'll make sure your rental is always in great shape. We'll take care of all needed and requested repairs and maintain the security deposit within a reasonable time period. 
4. Collection of Rent
Evolve can also help you when it comes to rent collection services and management of the security deposit in your real estate. Many new landlords don't realize that the collection of rent can often be stressful and time-consuming. But it doesn't have to be! 
Hiring Evolve means you'll be able to get paid on time, every time. We have been able to help countless property owners get paid every month, and we can certainly do the same for you. 
But how are we able to do that? Well, we're able to achieve that because we rent to quality tenants, have simple and convenient payment methods for rent and security deposit, and have strict rent-related lease terms, just to name a few examples. 
About Brighton, Colorado
Brighton forms the county seat of Adams County and incorporates land in the Denver-Aurora-Lakewood, CO Metropolitan Statistical area. Brighton combines a small-town atmosphere with rich cultural and historical roots. 
The Brighton area suburb is fairly large and has a city population estimated in the region of 35,719. Brighton has a lot to offer to residents and visitors alike. The town is packed with agricultural riches: harvest festivals, U-picks, farm stands and markets, and farm tours. 
For outdoor enthusiasts, the Barr Lake State Park has tons to offer, from boating and fishing to wildlife viewing and horseback riding. 
Source: Wikipedia
Areas We Service 
We serve multiple areas: Denver, Arvada, Aurora, Brighton, Broomfield, Castle Rock, Centennial, Central Park, Cherry Creek, Conifer, Englewood, Evergreen, Golden, Highlands Ranch, Indian Hills, Lakewood, Littleton, Lone Tree, Louisville, Morrison, Northglenn, Parker, Thornton, Westminster, and Wheat Ridge.
Do you own a property in any of these areas and are looking for professional help? If you are, look no further than Evolve. Get in touch with us by dialing 720-800-6390 or by sending us a message at Denver.evolve@gmail.com.