Rental Guidelines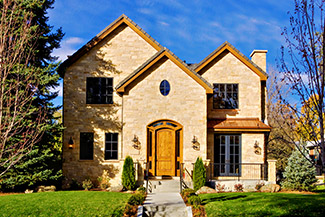 Thank you for considering using our services for rental management in Denver. Even though each situation is different we've prepared some general guidelines, which you should follow when considering renting from us. These are general guidelines of the type of applicants we are looking for. Please note that each individual property owner makes the decision which applicant to approve for residency at his or her property. We instruct our owners to look at the overall picture when making a decision.
CREDIT: Credit reports on all applicants will be presented to the property owners. While most owners are looking for applicants with overall good credit, certain cases with less than perfect credit may be acceptable coupled with good rental references.
CRIMINAL: Felony convictions for violent crimes will automatically disqualify your application. Applicants listed on a Sex Offender registry will automatically disqualify you from renting one of our properties.
EVICTIONS: Evictions in the past 7 years will automatically disqualify you from renting one of our properties.
INCOME: Typical income requirements are 3 times of the gross monthly rent between all applicants. Child support is not considered income for the purposes of qualifying for a rental.
RENTAL: We will be verifying your rental references. Negative rental references may or may not disqualify your application from our services for rental management in Denver.
PETS: You will be required to pay $100 non-refundable pet fee per pet in addition to the pet deposit, which may vary from property to property. Pet rent is $20 per pet per month. Certain breed restrictions may be prohibited to reside at certain properties, please inquire with the listing agent before applying.
APPLICATION FEE: Application fee is non-refundable. Each adult (any person over 18 years of age), who plans to occupy the property MUST apply and pay the application fee.
TENANT PAYMENTS: All approved tenants will be required to sign the lease and pay security/pet deposit and fees within 24 hours of approval. Tenants are provided with convenient tenant portal where deposit and monthly rent payments could be made. There's no additional fee when using a bank account to make those payments and a small fee for the use of a credit card. Tenants are strongly encouraged to exercise this option to avoid any lost mail and late charges.