Aurora Property Management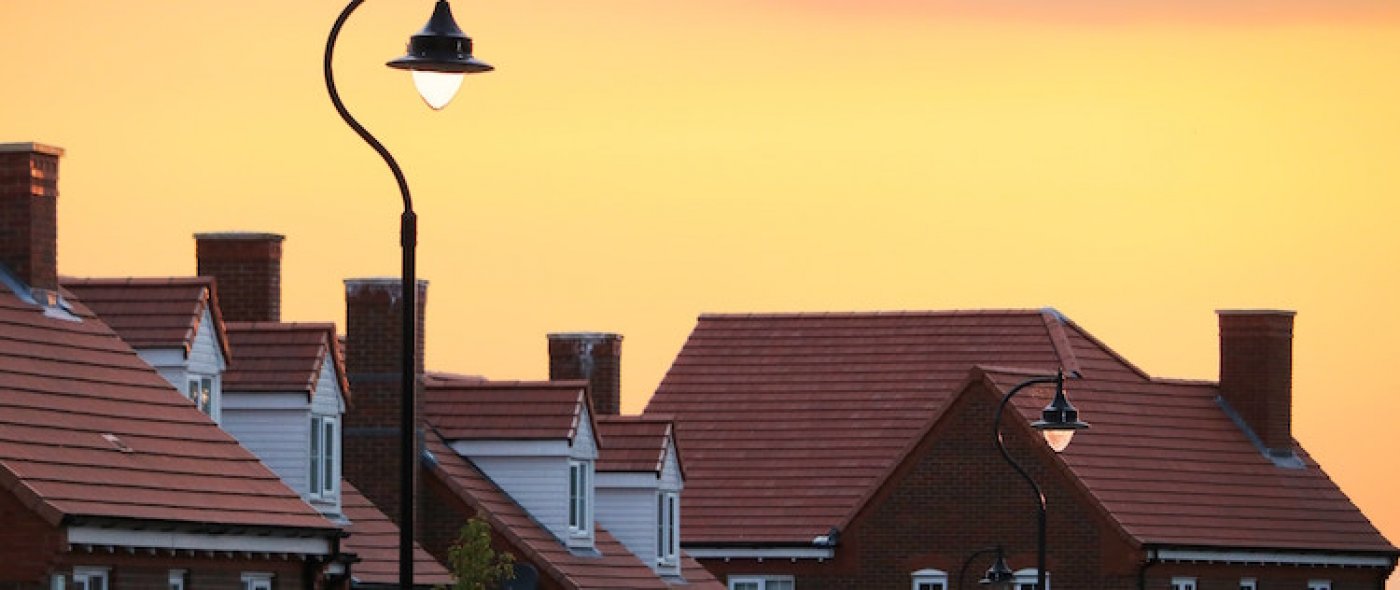 With years of expert background in Aurora property management, our property management team at Evolve Real Estate & Property Management has built a meritorious stature. We manage a wide range of real estate properties in Aurora, Co that include single and multi-residential homes and apartments.
Our property management service schemes are consistently designed towards the goal of boosting both our local and out-of-state investors' cash flow. We have designed our Aurora property management services to aggressively work toward cutting down operational expenses and increasing our client's return on investment (ROI).
If you are in search of highly-skilled and trustworthy Aurora property management companies, you'll be rest assured if you decide to choose the best property management company to manage your investment properties.
Evolve Real Estate & Property Management in Aurora
To make sure that our property management customers receive the best ROI, unlike other property management companies our team ensures that we maintain a consistent and high level of dependability in the quality of service that we render. With this, you can be confident that our highly-skilled property managers will take good care in managing rental properties for you.
Our residential property managers will assist you in managing your property in Aurora CO by performing the following property management service.
1.     New Renter Move-In Coordination
Our standard property management process is designed to help ensure that rental property owners' investment is managed well and inhabited by great-quality renters through a tenant screening process.
The qualifications for the renters who will occupy your property include traits such as being responsible, orderly, conscientious, creditworthy, and most of all, able to pay the rent without problems. Our Aurora property managers will perform the following tasks for a property owner when a new tenant moves into your rental property:
Provide leasing services to complete all rental or lease agreements in accordance with Colorado's rental laws.
Implement an extensive renter screening procedure for all renters. Including background checks on criminal records, employment and rental details, eviction, and credit history.
Brief the renter about the rental payment terms and upkeep required for property ownership.
Generate a legitimate record that confirms the investment property's state at the time of their move-in. Also, ensures that the renter accomplishes and affixes their signature on the Move-In Inspection form.
Collect the required payments including the first month's rental fee and security deposit in the form of a cashier's
Ensure that the renter has properly carried out all of the required accords prior to moving into your Aurora rental property.
2.     Collecting and Disbursing Rent Payments
Our Aurora property manager will conduct the following property management strategies to make sure that you promptly receive your income and that your tenant will pay rent.
Ensure that rent collection is complete at the start of each month.
Issue the renter with a Late Notice if they fail to pay their dues in a timely manner.
In the event that our initial efforts to collect rental dues don't elicit a fitting response or action from the renter, we will start the eviction process. This will only be done if we have already exhausted other possible actions. This way, we are able to avoid the mess and costs brought about by evictions.
3.     Property Repair and Maintenance
Keeping your real estate property in great condition is one of our top priorities. As part of our Aurora property management solutions, to make sure that your investment property will be in top condition, our team of managers will promptly coordinate any repairs, maintenance requests, property improvements, and property maintenance with you.
4.     Renter Exit Coordination
When the real estate lease agreement expires, our Aurora property management company will take care of it. We will make sure that matters related to the tenants moving out of the property are handled in the best manner that protects your interests:
Reclaim the keys from the renter.
Execute a walk-through property inspection to validate that the renter returns the property to its original condition.
Give back all or a portion of the renter's security deposit. All amounts debited from the renter's security deposit will be disbursed to you accordingly.
5.     Managing the Property
To provide top-notch Aurora property management services, we will conduct the following:
Adhere to all relevant local, state, and federal regulations regarding the property management industry.
Advertise your property to possible renters.
Implement the terms of the lease agreement.
Maintain prompt and efficient correspondence between you and the renter.
Submit all-inclusive statements to you.
To know more about the services that we provide, get in touch with us today. We'll give you a free consultation! Our meticulous approach, exceptional performance, high level of professionalism, and timely correspondence make it possible for us to provide a responsive and tailor-fitted service for any type of Aurora rental property!
Aurora, Colorado Information
Aurora is Colorado's third-largest city by population with over 366,000 people. The median income in Aurora CO is around $53,000 and the average home value is $189,100. Just minutes away from Denver's International airport the city boasts of business opportunities. But besides business, Aurora is a great place to call home.
Its climate is mild and dry and offers over 300 days of sunshine a year. So, if you are an outdoorsy person, you're in luck! The city is filled with numerous parks, open fields, and trails for you to enjoy.
Get in touch with us today to get your free rental analysis!
Areas We Serve
We service the areas of Denver, Arvada, Aurora, Brighton, Broomfield, Castle Rock, Centennial, Central Park, Cherry Creek, Conifer, Englewood, Evergreen, Golden, Highlands Ranch, Indian Hills, Lakewood, Littleton, Lone Tree, Louisville, Morrison, Northglenn, Parker, Thornton, Westminster, and Wheat Ridge.