Arvada Property Management Company
Let Us Manage Your Arvada Rental Property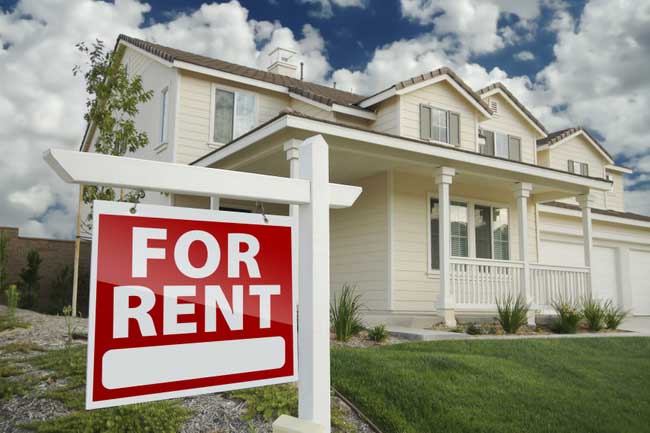 Having trouble managing the challenges of an Arvada rental business?
Looking for property managing for the variety of Arvada CO management tasks you have in your day?
At Evolve Denver Property Management, we provide excellent services to all property investors and owners in the Arvada area.
We manage property clients all over the city, whether they're renting out their homes, apartments or condos.
When you rent your home with us, you save time and maximize your return on investment compared to other property management companies.
We offer a variety of residential property services such as screening prospective residents, setting the rent price, marketing your properties, collecting the rent, and many more tasks! Contact us today for more information!
Our Property Services
When you work with Evolve Denver Property Management, our team looks to provide you with a variety of benefits for your management fee, these include:
Finding and Keeping Quality Tenants
Finding a quality tenant can be a challenge for some Arvada management companies. But, when you work with us, our team of managers will conduct a tenant screening process that includes the following:
A property manager will conduct a tenant screening process for any prospect interested in your rental and ensure they pay rent.
Communicate the agreement clearly with the tenants and respond to all rental applications from a prospective tenant.  
Our property management team will perform move-in inspections in Arvada CO among other leasing services.
Prepare the lease agreements for property owners of rental properties that adhere to landlord-tenant laws and the Fair Housing Act. 
Maintain and Repair the Property
As part of our Arvada management tasks, we will take care of your investment and guarantee it will stay in its best condition at all times. We will coordinate with your tenants if any issues arise. With our Arvada management services, you can rest easy knowing that your Arvada rental is in great condition.
Managing the Money
Our property managers at the Evolve property management company will ensure that you will maximize your investment. To do this, our managers will:
Collect convenient rent payments whenever they are due on your rental properties. 
Follow the proper Arvada property management service procedure for late payments and we will serve the tenant with a late notice should it apply.
An Arvada property manager will initiate eviction proceedings but only do this if all options available are exhausted for the Arvada real estate.
Moving the Tenant Out
To ensure that your rental is vacated properly at the lease end, we will perform the following Arvada property management tasks:
Perform a walk-through inspection as part of property management Arvada. This is to confirm that the rental is in the same state as it was when the tenant moved in.
Our residential property managers will ensure that the tenants return the keys to the property owner of the Arvada real estate.
Process the security deposit return. This will depend on Arvada property management service deductions that the renter may incur when moving out.
About Arvada, CO
A former farming community, and now a thriving, bustling suburb of Denver CO – Arvada has lots to offer. A mix of urban and historical buildings attracts a great diversity of residents. According to Denver Post, the Arvada real estate market may soon become the largest community in North America that produces as much energy as it consumes, using power from solar and other natural resources.
Besides being the leader in renewable energy, the town of Arvada has much more to offer: from its charming Old Town to its city-owned equestrian center, to a new light rail station opening in 2016. If you are looking for homes with energy-efficient features and sustainable constructions in Arvada – Evolve Real Estate and Property Management can help.  Here at Evolve we love Arvada and show all the diverse Arvada communities.
Whether it is a new construction home or the classic ranch-style homes of Arvada, we'd love to share with you our favorite parts of Arvada. Evolve is no stranger to Arvada management either.
Having managed many homes in the area, we can confidently advise you of the best rental rate for your Arvada home and find the perfect tenants in a timely fashion. Evolve Real Estate and Property Management also offers tenant services for those looking to rent a home in Arvada.
Areas We Serve
We serve multiple areas: Denver, Arvada, Aurora, Brighton, Broomfield, Castle Rock, Centennial, Central Park, Cherry Creek, Conifer, Englewood, Evergreen, Golden, Highlands Ranch, Indian Hills, Lakewood, Littleton, Lone Tree, Louisville, Morrison, Northglenn, Parker, Thornton, Westminster, and Wheat Ridge.