Broomfield Property Management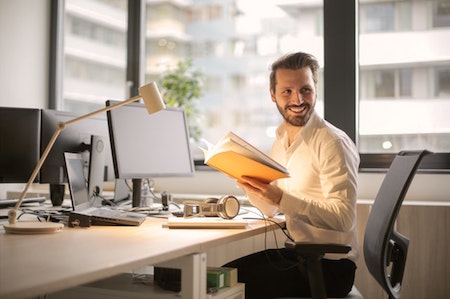 Let Us Manage Your Broomfield Rental Property
Are you looking for qualified property managers to handle your Broomfield rental property? Look no further than the experts at Evolve Real Estate & Property Management!
Put your rental properties are in good hands. With our years of professional property management experience, Evolve Real Estate & Property Management is a property management company you can trust. We maintain a wide range of rental properties from single-family homes to multi-residential units. With our combined knowledge and our exemplary reputation, we can give you the best Broomfield property management services.
Our service is coupled with our professionalism and attention to detail to provide you with a complete and responsive proeprty management experience.
At Evolve, our team aims to increase the return on investment for any local and out-of-town real estate investor. We take pride in our attention to detail and immediate communication and we employ a service strategy to reduce operational expense while increasing cash flow.
Call us today and get a free consultation.
Evolve Real Estate & Property Management in Broomfield
You can put your mind to rest knowing that our experienced and professional property managers will work with you to care for your investment. Our team is responsive, reliable and will work thoroughly to get you the best Return on Investment (ROI) of your property.
It is part of our standard process to ensure that your investment is well-maintained and occupied by high-quality tenants.
Our tenant screening process is meticulous and methodical to ensure that we only get the highest quality tenants to rent from you. These are renters who will care for your rental property, respect the terms of the lease, are creditworthy, honest and most importantly, will pay the rent on time.
To help you manage your property efficiently in Broomfield, Colorado, our team will:
1.       Coordinate New Tenant Move-In
When a new tenant is ready to move into your Broomfield rental property, our team will:
Conduct a comprehensive tenant screening process for all renters. This means that during the tenant screening your porperty manager will verify the tenants rental and employment details, credit history, criminal records, and we will do eviction checks.

Notify and advise the tenant of the rental terms and required maintenance and upkeep of your property.

Perform a Move-In inspection to document the property's initial condition prior to the renter moving in. We will ensure the renter completes and acknowledges this checklist.

Prepare all lease agreements and ensure they are compliant with Colorado statutes.

Secure all the agreements by confirming that the tenant has properly executed and signed all documents. Validate that all the fees required prior to move in such as the security deposit and the first month's rent have been paid.
2.       Maintenance and Repair
As part of our Broomfield property management services, we will take care of your investments and guarantee that it will stay in its best condition at all times. We will immediately coordinate with you if any issues that may need repair or maintenance arise. With our property maintenance services, you can rest easy knowing that your Broomfield rental property is in good condition.
3.       Accounting: Rent Collection and Disbursement
Our team at Evolve will ensure that property owners will enjoy their investment. To do this, our property managers will:
Collect the rent at the beginning of the month
Follow the proper procedure for late payments. We will serve the tenant with a late notice and follow the progression if the tenant fails to pay.
If necessary, we will initiate eviction proceedings. We will only do this if all means available are exhausted as evictions tend to be unpleasant and costly.
4.       Coordinate Tenant Move-Out
To ensure that your property is vacated properly when the lease expires, we will perform the following:
Perform a walk-through inspection. This is to confirm that the property is in the same state as it was when the tenant moved in.
Ensure that the tenants return the keys.
Process the security deposit return. This will depend on deductions that the renter may incur when moving out.
5.       Property Management
At Evolve Real Estate & Property Management, we commit to:
Complying with all local, state, and federal laws.
Providing comprehensive statements so you can track your investment growth.
Marketing your Broomfield rental property to potential tenants.
Imposing and enforcing the terms of the lease agreement.
Coordinating between you and the tenant through timely and effective communication.
Area Information
Broomfield city boasts of pride and community. The lush area is filled with open green spaces, recreational parks and natural fields where residents and visitors can spend most of their days. Not only does Broomfield offer great outdoor activities, but it is also known to have an exceptional school system. So, if you have a family or are looking to start one the region offers both high standing private and public schools.
Areas We Serve
We service the areas of Denver, Arvada, Aurora, Brighton, Broomfield, Castle Rock, Centennial, Central Park, Cherry Creek, Conifer, Englewood, Evergreen, Golden, Highlands Ranch, Indian Hills, Lakewood, Littleton, Lone Tree, Louisville, Morrison, Northglenn, Parker, Thornton, Westminster, and Wheat Ridge.