Tenant Screening Guide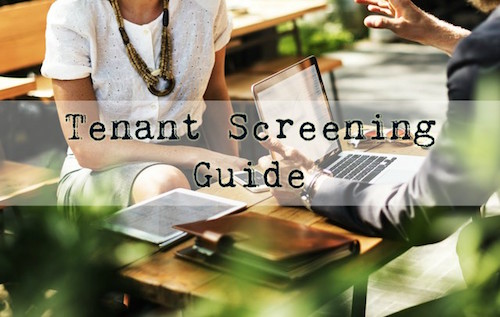 Finding reliable tenants is one of the challenges that most landlords face. An ideal renter is willing to follow all the terms of the lease agreement, keep the property in good condition, and above all, is able to pay rent in full and on time each month.
To improve your chances of getting a great tenant, you need to conduct a proper tenant screening. Proper tenant screening helps you choose the most dependable, trustworthy person to rent your property and ensure its safety.
This article will teach you everything, from where to find quality tenants, to how to avoid being accused of housing discrimination.
Where to Find Tenants
Before you start screening prospective renters, you must first have them. There are many ways to find tenants.
Here are a couple of them:
By using rental websites. When trying to fill a vacancy, rental websites are a great way to reach the masses. Popular rental listing websites include Craigslist, Realtor.com, Apartments.com, Homes.com, Apartment List, Zumper, Zillow Rental Manager, and RentPath.
By using social media. Millions of people use social media sites such as Twitter, Instagram and Facebook on a daily basis.
By advertising your property on local bulletin boards. You can put up flyers at bus stops, laundromats, churches, grocery stores, and colleges.
By placing a "For Rent" sign in the window. Although considered traditional, it's still an effective way to find tenants.
Other methods of finding tenants include through word of mouth, realtors, and ad placement in the newspaper.
What to Include in Your 'For Rent' Ad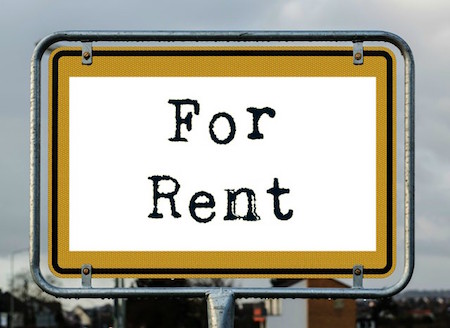 An effective rental ad is short, sweet and complete. A well-crafted ad that includes all of the essentials can get potential renters to click on the ad and eventually rent your property.
Here are some of the most important things to include in your 'For Rent' Ad:
Monthly rent. Your rental ad should include the exact monthly rent. If you're flexible, include a range.
Basic specs of the property. For example, the approximate area of the unit and the number of bathrooms and bedrooms.
The term of the lease or rental agreement. Is it fixed or month-to-month?
The security deposit amount. You could put the exact amount or say something like "a month's rent." Ensure that you stay compliant with your state laws. In Colorado, there is currently no limit on security deposits.
Screening process. Make it clear that you'll be screening applicants.
You should also include things like the location of the property, your contact information, your pet policy, and the utilities included.
Questions to Ask Prospective Tenants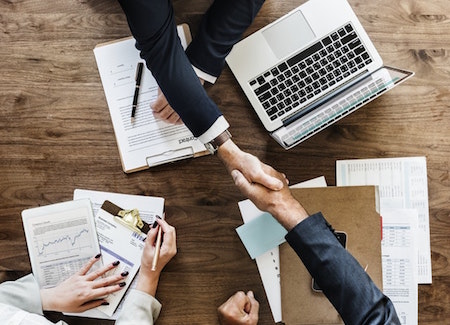 The next step is to develop a series of questions to ask every prospective tenant once you've generated interest in your property.
Here is a sample of questions you should ask prospective tenants.
What is your reason for moving? The idea here is to look for legitimate reasons like changing jobs or needing a large place for family. Be wary of renters who are moving due to a sour relationship with their previous landlords or because of an eviction.
When's your move-in date? A tenant who wants to move in the next day or the following week may not be the most responsible person. A responsible person plans in advance. As a matter of fact, the majority of landlords require a one month notice prior to a tenant's move out. That being said, special situations do apply, such as domestic abuse, change of workstation or a pay cut.
How much do you earn per month? As a rule of thumb, look for a renter who makes 2.5 to 3 times the price of rent. That is, if the monthly rent is $1,000, look for a tenant making $2,500 at the minimum.
Have you ever been evicted? This is still worth asking even with the likelihood of the prospective tenant lying. Good people may also fall on hard times and an eviction may just be a blip in their lives. However, if excessive noise and property damage was the reason for their eviction, continue looking.
How many people will be living in the property? The lesser the number, the better. Generally, look for a maximum of two people per bedroom.
Will you agree to a credit and background check? Let all tenants know that this is a requirement. If they won't agree, they most likely have something they are hiding. Continue looking.
Can you provide references from your employer and former landlord? Again, if they can't, they most likely have something they are hiding. Disqualify them.
Questions You Shouldn't Ask Prospective Tenants
There are certain questions, however, that you cannot ask tenants. To begin with, you cannot ask a tenant questions that violate the Fair Housing Act.
This Act protects tenants against discrimination based on certain protected characteristics. The protected characteristics/classes include familial status, disability, national origin, sex, religion, color, and race.
Questions that could violate the Federal Fair Housing Act include: Are you married/divorced? Are you gay? Are you an alcoholic? In what country were you born? Avoid them.
Second, you cannot ask a potential renter if they've ever been arrested. You can, however, ask them if they've ever been convicted of a crime. There is a big difference between being arrested and being convicted.
Third, you cannot ask a prospective renter any questions outside your normal screening process. It would be considered discriminatory. So, make sure that all prospective renters pass through the same qualifying standards.
How to Select the Right Tenant for Your Property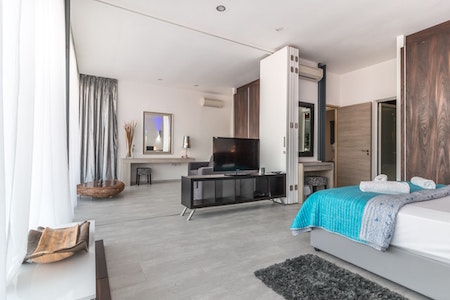 The goal of tenant screening is to help you find the best tenant for your property. Even though no method is foolproof, there are certain factors that you should consider in order to increase your likelihood of finding the right tenant for your rental.
Choose a renter who is stable. Look at the tenant's employment history and prior addresses. Do they switch jobs or move often? If they do, the pattern is likely to continue.
Talk to at least two of the tenant's previous landlords. Ask them questions such as, did they pay their rent on time? Did the tenant cause any serious property damage? Were they clean? Did the tenant give sufficient notice prior to moving?
Perform a criminal background check. It'll help you reduce risk not only to yourself but also for the surrounding neighborhood as well.
Choose a renter with good credit. Only look for financially responsible people. Run a credit check. This'll help you know their income to debt ratio.
By following this tenant screening guide, you'll increase your likelihood of finding quality tenants who are responsible, have a clean criminal record, have job stability, and even more importantly, who pay rent on time.
If you would like help with your rental property, please give us a call at Evolve Real Estate & Property Management. We would be happy to help!