Northglenn Property Management Company
Let Us Manage Your Northglenn Rental Property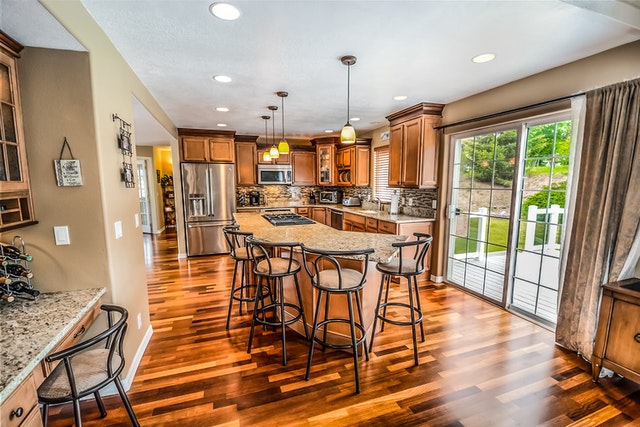 There is only one real estate service provider that you should call on for the management of your Northglenn property: Evolve Real Estate and Property Management. We have the expertise to handle all the needs of your rental unit. 
We are a full-service brokerage and property management company, offering reputable and quality services to Northglenn property owners. Our team professionally handles all aspects of property management, from tenant screening to marketing and advertising to the preparation of the lease agreement.  
What makes landlords in Northglenn choose us over other property management companies is the quality service offered by our experienced team. Evolve Real Estate and Property Management only seeks to employ the best in the business. This has translated to customized solutions that meet our client's exact needs. 
When you rely on us, you can rest assured knowing your property is in the best hands in Northglenn!
Our Property Management Services 
Being a full-service property management company means we offer a wide range of services so you don't have to worry about a thing. The following are some of our services in detail:
Rental Pricing and the Collection of Rent 
Not every property owner in our city has the experience and capability to set the right rental rates. If you charge too high, you're bound to experience a high tenant turnover as they look for other options or you can have a prolonged vacancy. A rental charge that is too low will have a negative effect on your ROI.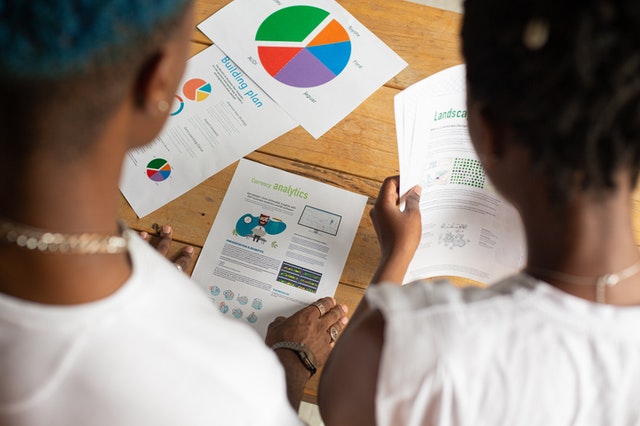 Our expert team will recommend the appropriate rental rate, taking into account the value of your property, the location, the demand for housing, as well as the area's overall economic performance. 
In addition, Evolve Real Estate and Property Management collects the full rent on time. We will handle each and every aspect of the rent collection process, from the sending out of reminders, to the rent collection and processing, and the handling of late payments. Penalties and fines will be enforced in accordance with the terms of the lease agreement. 
Property Advertising and Marketing 
Advertising your vacancies must be done in a way to attract your target demographic. Each type of property appeals to a different segment of the population. With the experienced and professional team at Evolve Real Estate and Property Management, you can rest easy since we make use of the best marketing solutions for your property. 
Our team creates ads to be used on both traditional and digital advertising platforms. We know the appropriate areas to place your vacant ad, depending on the target population. Our team guarantees that your property will be off the market in the shortest time possible. 
As part of our property advertising service, we will also showcase your property to prospective tenants. 
Regular Property Inspections and Maintenance 
Frequent inspections of your rental property are vital to ensure that it's always in good condition. Each property in our portfolio has a unique inspection schedule, taking into consideration the availability of the tenant, the age, the number of tenants, and the amenities.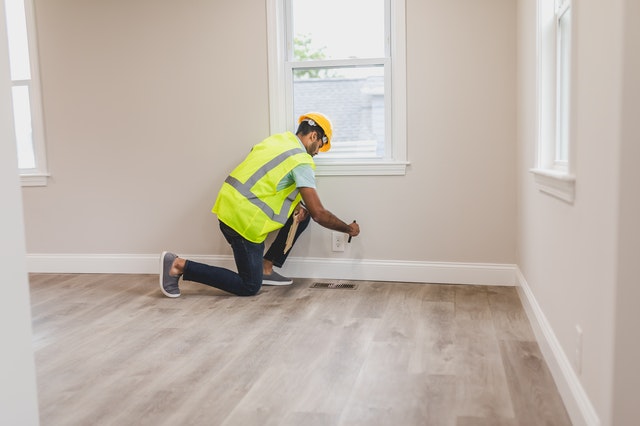 It's from the inspection of your property that Evolve Real Estate and Property Management is able to maintain your property in the best condition possible. Our inspection is comprehensive, scanning both the interior and exterior. A team of local contractors and handymen repair all defects that may be identified. Their workmanship has been vetted and approved. 
In any property, there is always the probability of emergency repairs. As such, our communication channels are always open and manned. Your tenants' demands will be always be met within the shortest time possible. In case of any delays, a timeline will be communicated to them. 
Comprehensive Tenant Screening 
As your property manager, it's our responsibility to safeguard your investment in Northglenn real estate. Our comprehensive tenant screening process has proven to be a defense against problematic tenants. It allows us to place only high-quality tenants who consistently pay their rent on time and comply with the terms of the lease agreement. 
Evolve Real Estate and Property Management's screening process includes criminal background checks, identity checks, employment, credit history, and sex offender checks. Rental history is also part of the screening process. We will get in touch with past landlords to understand the type of tenant that we are dealing with. 
Lease Agreement Preparation and Administration 
The lease agreement is a legal contract that establishes the landlord-tenant relationship. The contract describes the terms of the lease as well as the rights and responsibilities of the landlord and the tenants. 
Our team will prepare a detailed, lease agreement that complies with all local, state, and federal laws. We will ensure that the contract protects your property from any legal or financial pitfalls.  
About Northglenn, Colorado 
Considered part of the Denver Metropolitan Area, Northglenn is a great place for any family or young couple to settle. It's located a stone's throw from the downtown area without the hustle of living in the urban area. Another attraction is the charm of the locals. They are very welcoming to visitors and out-of-state guests! 
Northglenn is a great place to be if you're looking for things to do. The restaurants thrive in the city and range from Italian restaurants to Indian cuisine dinners to taquerias. It's also known for its annual festivals such as the Athena Festival and the Pirate Festival.
Source: Wikipedia
Areas We Serve
We service the areas of Denver, Arvada, Aurora, Brighton, Broomfield, Castle Rock, Centennial, Central Park, Cherry Creek, Conifer, Englewood, Evergreen, Golden, Highlands Ranch, Indian Hills, Lakewood, Littleton, Lone Tree, Louisville, Morrison, Northglenn, Parker, Thornton, Westminster, and Wheat Ridge.