Cherry Creek Property Management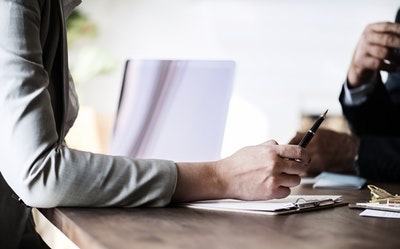 Looking for a property management company that is extremely knowledgeable and trustworthy? Look no further, you are in the right place. Evolve Real Estate & Property Management is a professional and efficient management firm based right here in Cherry Creek, Denver.
Our reputation in property management is outstanding and we maintain a diverse range of properties. Our portfolio includes single family homes, as well as single and multi-residential apartments. Whether you are a local or out of state investor, Evolve Real Estate & Property Management is here to help.
Our property management services are structured to aggressively work toward increasing cash flow for our clients and reducing operating expenses. We strive to provide a personal and responsive service through attention to detail, direct communication, professionalism, and excellent performance.
Learn more about our services and call us using the numbers below to get your free consultation today!
Evolve Real Estate & Property Management in Cherry Creek
We diligently work to ensure you get the best ROI. Our team of property managers is second to none in terms of responsiveness and reliable service. When working with us, you can rest assured that our experienced and professional property managers will take care of your investment.
At Evolve Real Estate & Property Management, we'll work to ensure that your investment is well maintained and occupied by high-quality tenants. These are the kinds of tenants who are neat, honest, responsible, drama-free, creditworthy, and above all, able to pay the rent without issues.
As your property manager in Cherry Creek, we will perform the following:
Coordinate New Tenant Move-In
After a new tenant moves into your Cherry Creek rental property, our managers will do the following:
Run a comprehensive tenant screening process for all tenants. The process involves rental and employment verification, as well as credit, criminal, and eviction checks.
Instruct the tenant regarding rental payment terms and required property maintenance.
Ensure the tenant completes and signs a "Move-In Inspection Form" that verifies the property's condition at the time of their move-in.
Document your property's condition prior to the tenant moving in.
Ensure the tenant has properly executed all agreements prior to moving in.
Prepare all rental and/or lease agreements in line with Colorado's statutes.
Collect the first month's rent and security deposit in the form of cashier's check prior to the tenant moving in.
Maintenance and Repair
At Evolve Real Estate & Property Management, we take property maintenance seriously. Property maintenance can mean the difference between success and failure. Our team of managers will ensure that they:
Coordinate any maintenance or repairs needed on the property.
Promptly inform you of maintenance or repairs that are needed.
Accounting: Rent Collection and Disbursement
Rent collection is the lifeblood of your investment. Our managers will:
Make timely rent collection at the beginning of each month.
Serve a late notice should the tenant fail to pay on time.
Begin the eviction proceedings if the tenant fails to act on the late notice. We'll only take this route if everything else has failed. Evictions are messy and expensive.
Coordinate Tenant Move-Out
When the lease expires, we'll ensure that all the matters regarding the vacancy of the property are handled in a way that protects your interests. That's why we will:
Verify that the tenant returns the property as it was when they were moving in by performing a walk-through inspection.
Collect the keys.
Return all or a portion of the tenant's security deposit amount. If we make any deductions from the tenant's security deposit, the amounts will be disbursed over to you.
Property Management
At Evolve Real Estate & Property Management, we promise to:
Comply with all applicable local, state, and federal laws.
Provide you with detailed statements.
Market your property to prospective tenants.
Enforce the terms of the lease.
Liaise between you and the tenant through efficient communication.
Cherry Creek Area Information
Cherry Creek is a neighborhood in Denver, Colorado. It's located just minutes from the downtown area. The variety of attractions in the area distinguishes it from the rest of the city. The area is popularly known for its impressive collection of art galleries, international fashion brands, independently owned boutiques, renowned dining, and more.
For shopping, head to Cherry Creek North or Cherry Creek Shopping Center. Cherry Creek North features nearly four hundred stores. It's a popular outdoor dining and retail spot among locals. Cherry Creek Shopping Center is an indoor center featuring shops and larger department stores. It boasts nearly two hundred stores.
Once you are done shopping, grab something to eat at one of the endless food places available. You could try northern Italian cuisine at the Barolo Grill or go for delicious hand-cut steaks and fresh seafood at Elway's.
After, book a massage and facial at one of the area's many spas. Clearly, Cherry Creek area has it all!
Areas We Serve
We service the areas of Denver, Arvada, Aurora, Brighton, Broomfield, Castle Rock, Centennial, Central Park, Cherry Creek, Conifer, Englewood, Evergreen, Golden, Highlands Ranch, Indian Hills, Lakewood, Littleton, Lone Tree, Louisville, Morrison, Northglenn, Parker, Thornton, Westminster, and Wheat Ridge.