End of Tenancy Cleaning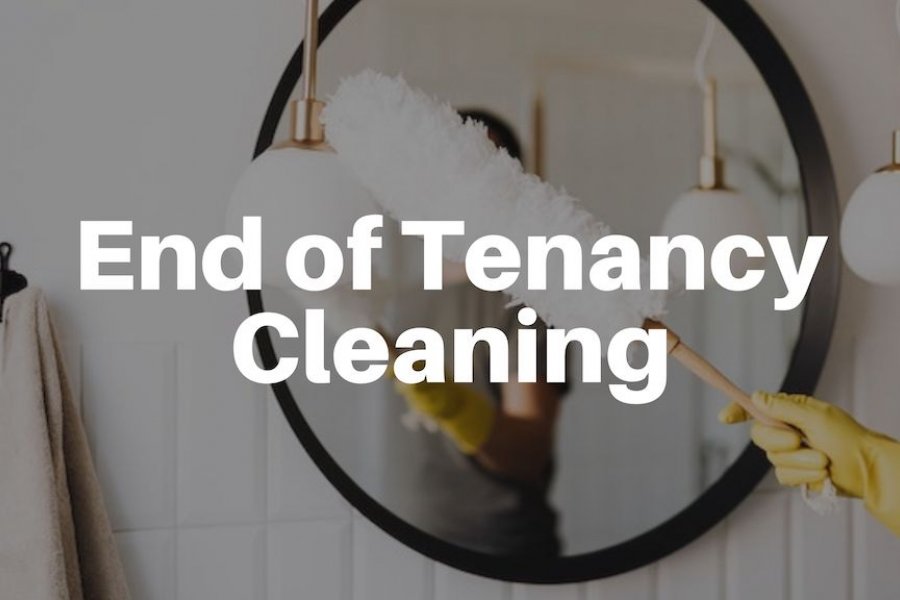 End of tenancy cleaning is a process that ensures the property is left in pristine condition for the next tenants. It's not just a courtesy; it's a requirement by most landlords.
While this might sound daunting, with the right information and preparation, you can achieve professional results without spending too much time or energy on it. In this blog post, we will cover everything you need to know about the end-of-tenancy cleaning, such as what's expected of you, recommended techniques for tackling specific types of dirt and grime, and some valuable tips on how to get extra value from your efforts.
What Is It and Why Does It Matters?
End-of-tenancy cleaning is a service that helps tenants prepare their rental property for the next tenant. It involves deep cleaning and sanitation to ensure the property is in top condition before handing it back over. This type of cleaning is essential for both tenants and landlords, as it ensures that the property will remain in good condition throughout its life cycle.
For tenants, end-of-tenancy cleaning is vital to ensure they get their security deposit back. Landlords often require a thorough deep clean before returning the tenant's deposit. For landlords, end-of-tenancy cleaning ensures they don't have to spend extra time and money on fixes and repairs before renting the property again.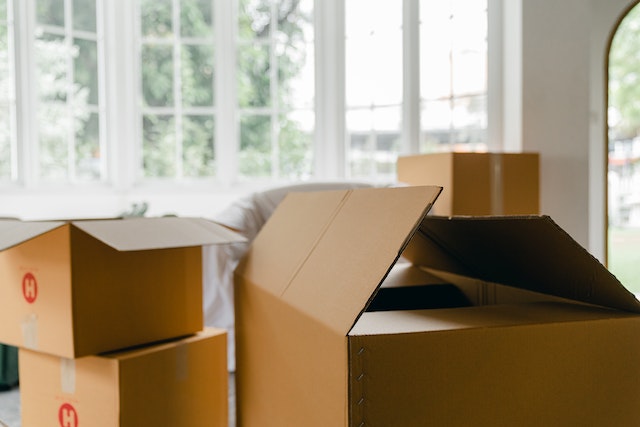 If a property needs to be adequately cleaned, landlords will likely withhold part or all of the security deposit due to damages or uncleanliness. End-of-tenancy cleaning can help tenants reduce the chances of this happening by ensuring that the property is in top-notch condition when it's handed back.
Doing It Yourself - A Good Idea or A Bad Idea?
When you move out of a rental property, it can be tempting to try and save time and money by doing the end-of-tenancy cleaning yourself. After all, you know the property better than anyone else and have lived there for some time. It is an excellent idea if you can do the end-of-tenancy cleaning yourself.
You can take your time, do the job to the highest standards, and know you have done it yourself. However, if you are pressed for time or need more confidence in the task, it may be best to hire a professional cleaner. Professional cleaners have the experience and knowledge to do a thorough job and can work more quickly, ensuring everything is done correctly.
Wear and Tear
Wear and tear refers to the unavoidable damage accumulating in rental properties over time. It is not the same as property damage, such as vandalism or negligence. Common examples of wear and tear may include fading paintwork, chipped tiles, worn carpets or furniture, and outdated fixtures.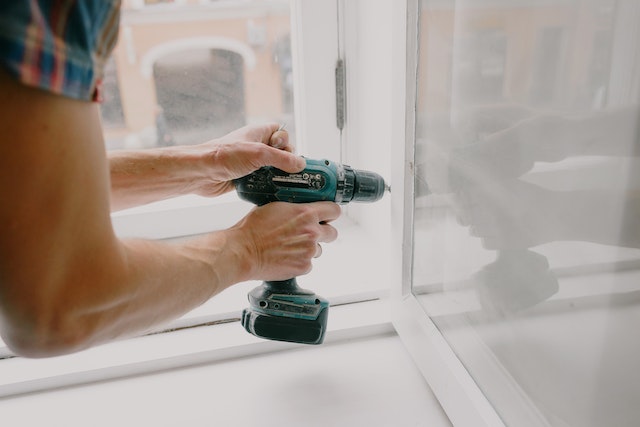 It's impossible to prevent this damage, even with regular cleaning and maintenance. However, tenants must understand that they're expected to leave the rental property in an acceptable condition at the end of the tenancy agreement.
End-of-Tenancy Cleaning Checklist
To simplify the process, we've compiled a comprehensive checklist of all the areas requiring attention. From the bathroom to the kitchen, we've got you covered.
So, let's get started!
Bathrooms
Scrub and clean the bathtub, shower walls, tiles, sink, and toilet.
Sweep and mop the floor.
Remove any lime scale or soap scum from the taps, shower heads, and other fixtures.
Scrub the walls and ceilings, if necessary.
Clean out any mold or mildew from the grout lines.
Kitchen
Wipe down all surfaces with a disinfectant cleaner, including countertops, sinks, stovetops, ovens, and microwaves.
Sweep and mop the floor.
Empty all cabinets and drawers and then properly clean them with a cloth.
Clean inside the refrigerator, freezer, and dishwasher (if applicable).
Wash the insides of cupboards and shelves as well. Descale the sink taps to remove any lime scale build-up.
Living Areas
Vacuum carpets and upholstery thoroughly to remove any trapped dirt.
Dust all surfaces, including furniture and window sills.
Wipe down any mirrors or glass furniture with a microfiber cloth and an appropriate cleaning solution.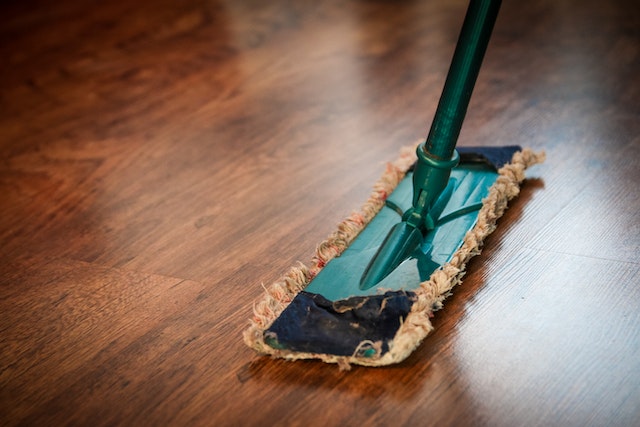 Bedrooms
Vacuum carpets, bed frames, and mattresses.
Dust all surfaces, including furniture, window sills, and skirting boards.
Wipe down wardrobe shelves and drawers with a disinfectant cleaner.
Clean inside closets as well to remove any cobwebs or dust bunnies.
Hallways
Sweep the floor to pick up any loose dirt or debris that may have been tracked in by foot traffic.
Mop the floor afterward to ensure a clean finish. Clean off fingerprints from light switches, door handles, and railings.
Dust any pictures, light fixtures, or skirting boards with a microfiber cloth.
Windows
Wash the inside and outside of all windows with an appropriate cleaner.
Wipe down the window sills and frames as well. Polish any glass appliances to remove fingerprints and smudges.
Outdoor Areas
Sweep driveways, porches, balconies, and patios to remove dirt, leaves, or debris that may have accumulated over time.
Clean off patio furniture if applicable.
Power wash walkways or driveways to remove oil stains or rust spots.
Cut grass, trim hedges, and tend to other aspects of the curb appeal.
Of course, your requirements may differ depending on the condition of the rental property and any specific instructions provided by your landlord. Nevertheless, this checklist will be a good starting point to help you create an effective deep-cleaning plan for moving out.
Bottom Line
End-of-tenancy cleaning is an essential part of the move-out process. It requires thorough cleaning and maintenance to ensure a smooth transition from one tenant to the next. By following our comprehensive checklist above, you can be prepared for this stage of the moving process.
If you feel overwhelmed by the work needed, contact a professional, Evolve Real Estate and Property Management. They can help you get the job done quickly and effectively so you can easily move on to the next stage of your life. Good luck!