Best Restaurants in Denver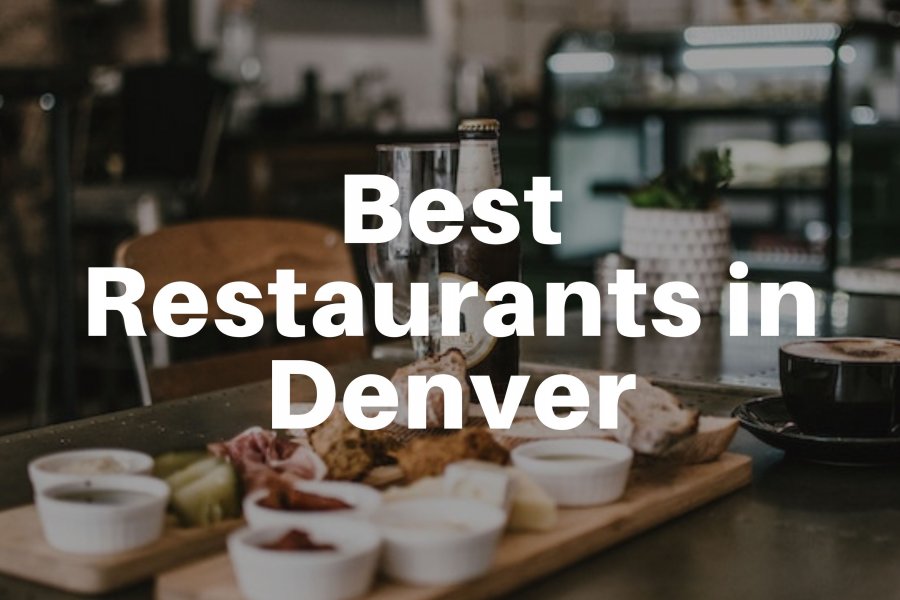 Denver offers delightful cuisine and amenities for everyone, regardless of their palate. In fact, this Colorado city provides a stellar multicultural food scene which makes Denver an exciting place for both locals and tourists.
The city is renowned for its cool downtown spots and excellent food fare hailing from different cosmopolitan cities all over the world. You can order pasta, pizza, sushi, ramen and more. This article provides a well-curated list of affordable meals and elegant dining.
Check out these superb restaurants spread across in Denver:
1. Mizuna
A fantastic place to celebrate huge milestones, you can expect a classy setup of white tablecloths and a fine wine-pairing selection. It's set in the wonderful French ambiance of Governor's Park.
This fabulous place is handled by a top chef-restaurateur and you can expect to indulge in exquisite cuisine tailored to perfection.
Often praised for providing the best dining experiences, Mizuna uses fresh local produce to make savory dishes that are creative, simple, and offer intense flavors.
Mizuna welcomes diners at dinner and has a changing menu each month, giving you something new to feast on. Splurging on delectable food is worth it at Mizuna.
2. Sushi Den and Izakaya Den
You can almost feel you're in Japan when you taste the sushi in these sister spots. The Kizaki brothers elevated the sushi standard in Denver and offer freshly sourced sushi, allowing an exceptional dining experience diners rave about.
The restaurant is stylish and set in an impressive east-meets-west architecture. It displays bamboo tree partitions, and stone floors and walls.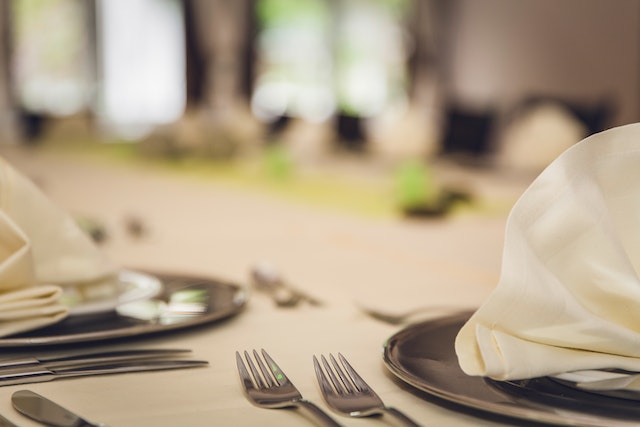 You can order various sushis, sashimis, and rolls. You can even request the catch of the day, typically consisting of salmon, tuna, and oysters. The restaurant features a take-out menu, as well as sake, beer, wine, and cocktails to pair with the Japanese dishes.
3. Fruition
A neighborhood favorite, Fruition has been operating for over a decade. Its acclaimed chef provides comfort food that's tastefully on a high level. It's a genuine farm-to-table experience with ingredients harvested straight from the chef's farm.
The menu is composed of flawlessly grilled oysters, buttermilk fried mushrooms, roasted chicken and scallops, and a lot more. This restaurant also serves your go-to comfort desserts, from chocolate chip cookies to lemon meringue pies.
4. ChoLon
If you're looking for a spot to hold power lunches or interesting night-outs, head to ChoLon. It has a spacious modern Asian vibe in Lower Downtown, Denver. In Vietnamese, ChoLon means "big market" and takes its name from one of Saigon's huge markets.
At ChoLon, delicious plates can be easily shared, starting with soup dumplings. It also boasts creative spins on traditional dishes. You can find kimchi fried rice, kaya toast, and Thai and Indonesian vegetables on the menu.
For those seeking novel items, they can order the Kaya creme brulee and 5-spiced doughnuts. Whatever Asian food cravings you have, you can discover invigorating fare at ChoLon.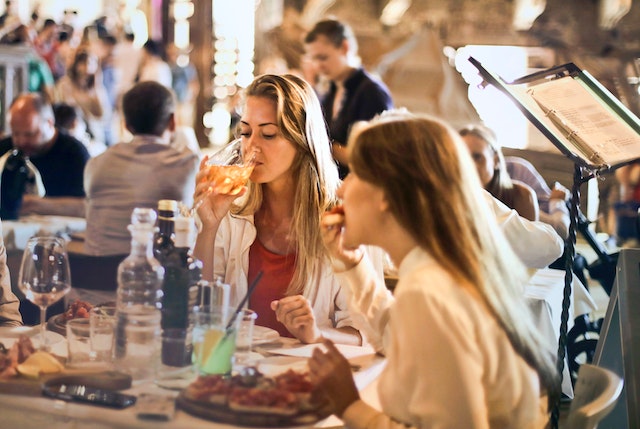 5. Avanti F&B: A Collective Eatery
In Lower Highland, you can find a contemporary industrial-designed food hall where seven eateries appear in updated shipping containers. This affordable dining area offers magnificent city views from a rooftop deck. It serves craft beers, poke bowls, burgers, pizzas, and flatbreads.
Ideal for large groups, it provides community-style tables where you can get together and enjoy different food selections. Choose among Vietnamese, Italian, Mexican, and Venezuelan fare. There are also vegetarian options, satisfying every eater on your table.
6. Cart-Driver
Located in River North, Cart-Driver is a trendy spot that was created from a stylized shipping container. It offers reasonably-priced food items, from woodfired pizzas to fresh oysters. The vegetables, seafood, and meat in this restaurant are sustainably-sourced.
Cart-Driver boasts a relaxing environment, where hospitality is a priority. You can spoil yourself with an order of antipasti, summer salads, pizzas with clams, mushrooms, and sausages. Wrap your meal with a scrumptious Basque cheesecake.
7. Uncle
Another reasonably-priced dining spot, Uncle is a steadfast go-to if you're craving ramen. It offers delightful small plates and buns best paired with the trusty delicious noodles as well. Pick the quintessential favorite menu item, the spicy chicken ramen.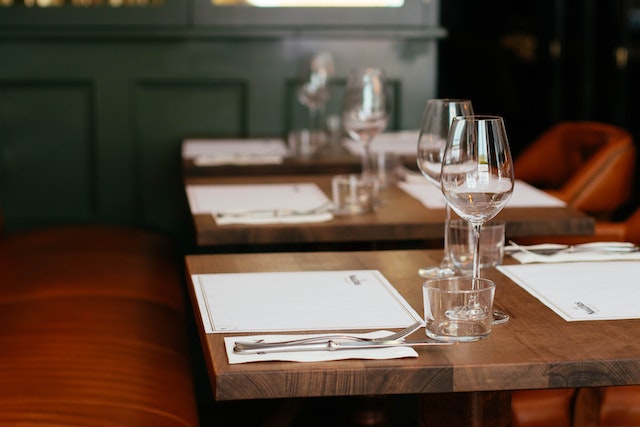 Varieties abound from duck ramen and chili pork ramen to vegan ramen and Thai curry noodles. This shop is found in Lower Highland and doesn't accept reservations. But the long queues are a testament to its solid following since 2012.
Apart from its famous noodles, it also serves chilled tofu with soy vinaigrette, grilled lamb chops, spicy cucumbers, grilled shrimp, and edamame covered in poke sauce and chili oil. Uncle also offers another popular fare, pork buns. It has soft shell buns, Chinese eggplant buns, and plain steamed buns.
8. Coperta
For Italian food cravings, you can visit Coperta which offers Rome's regional dishes. Its cuisine is intent on bringing a warm and comfortable dining experience. That's why it's named Coperta, translated as "blanket" in Italian.
The romantic setting also fits date nights as you nibble on focaccia baked daily and order pasta as a starter. Coperta's main dishes are wood-fired steaks and monkfishes, Sicilian eggplant Parmigiana, and pasture-raised chicken.
You can also add some spaghetti as a side dish and finish off the meal with a gelati, containing dark chocolate sorbet.
9. Machete Tequila + Tacos
Those who have a weakness for Mexican food can drop by wallet-friendly Machete Tequila + Tacos. It's a trendy street joint serving delightful homemade tortillas, scrumptious tacos with avocado salsa, tasty quesadillas, classic guacamole, and a great selection of margarita and tequila shots.
Machete Tequila + Tacos has three Denver locations, Cherry Creek, Union Station, and Colfax by City Park, making it easily accessible to most people.
Denver has a wide range of restaurants if you're in the mood for a gastronomic adventure.
Bottom Line
Denver is a great city with much to offer for tourists and locals. If you would like more local expertise, get in touch with the experts at Evolve Real Estate and Property Management. If you're looking to invest or rent out your home in Denver, we can help with each step of the process. Get in touch to learn more!