Quick Guide to Effective Tenant Screening in Denver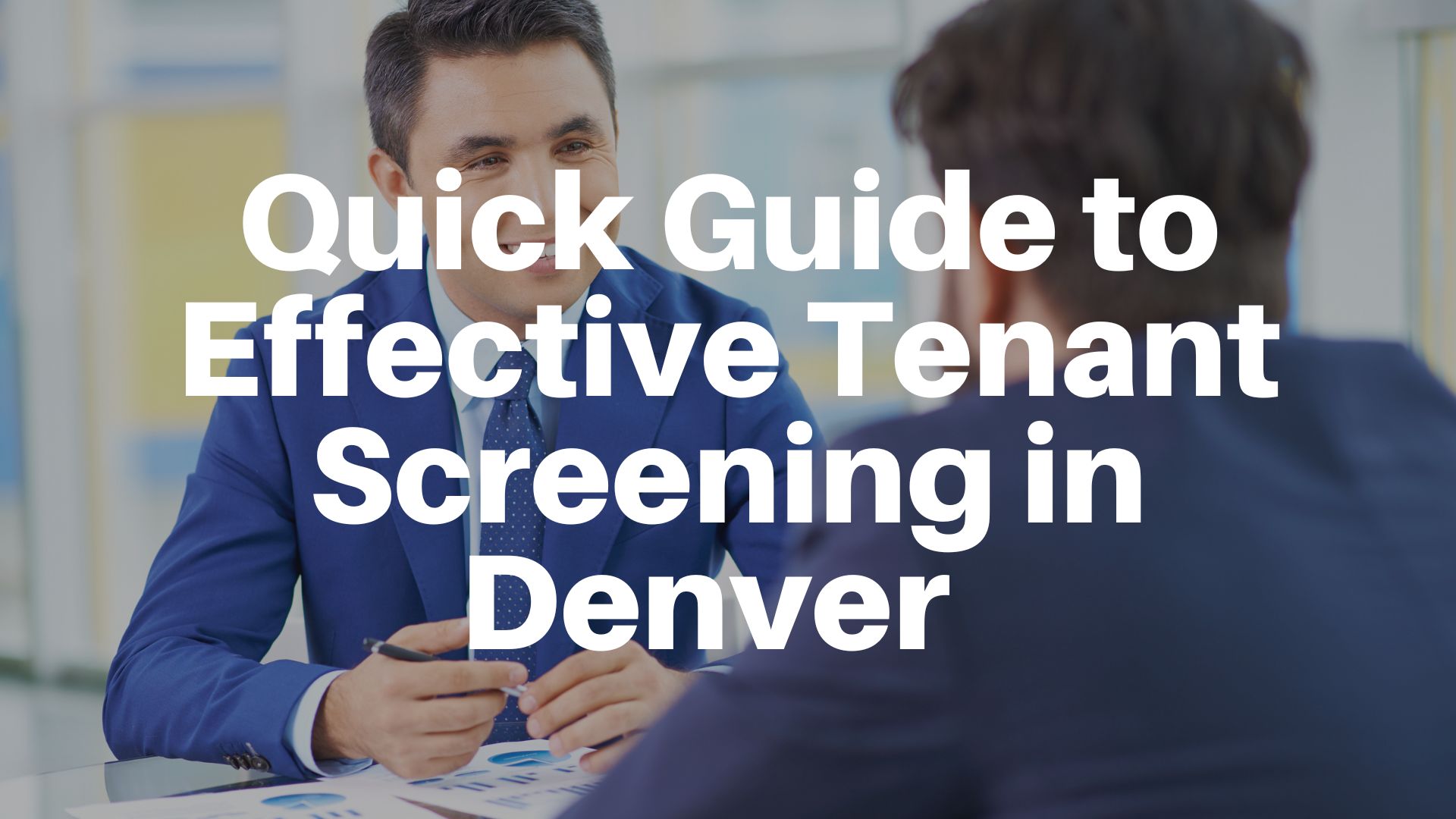 As a landlord, you should look for long-term tenants who will keep your investment in great condition while also making rent payments on time. While the process of selecting a qualified tenant for your property is complex and challenging, you must conduct it with the best care.
The best approach to choosing a tenant should be through tenant screening. There are several reasons why tenant screening is important. Among them are:
Tenant screening minimizes evictions. Cut on the time and resources wasted on evictions by being thorough with your procedure.
A meticulous tenant screening procedure is one of the tips for lengthening the life of your property. It eliminates tenants who will not take care of your rental investment. You will rarely find yourself needing to make repeated repairs or replace broken pieces frequently.
It helps in curbing rental fraud. A landlord who adheres to a thorough tenant screening procedure can easily unravel the numerous fraud schemes that tenants may use.
It is clear that a tenant screening procedure is important for all landlords looking to run a successful property investment enterprise in Denver. Often Denver landlords, ponder on the right process to apply when conducting a tenant screening procedure.
Keep reading to discover the best ways we at Evolve Real Estate and Property Management believe you should complete a tenant screening process: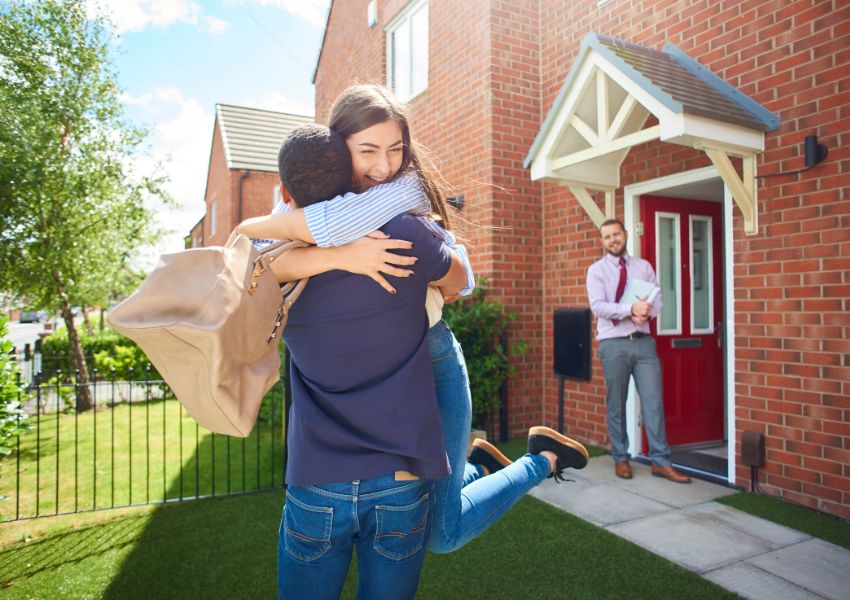 Establishing the Tenant Screening Process
An ideal tenant screening should differ depending on the type of property and should always happen before the long or short-term lease is signed. But the standard actions usually entail:
Pre-screening
Requesting a formal rental application
Getting in touch with employer references
Contacting previous landlords or property managers.
Requesting approval to conduct a credit and background check
Approve or reject the tenant as per the results of the procedure.
Establish Minimum Tenant Specifications
The starting point for a successful tenant screening procedure is clearly outlining the acceptable and deniable standards. It is through this criterion that you form a basis to which you'll refer when locating and evicting likely problematic tenants.
From our experience in the Denver property market, you are looking for a tenant who:
Pays their rent on time
Has the financial capability to pay rent and other dues
Is of good character (as evidenced by rental history checks)
You are legally allowed to accept or refuse a potential tenant based on these rules. As a precautionary measure ensure that you can refer to the leasing procedure when evicting a tenant.
The tenant screening process should be mandatory and uniform for all applicants. Only accept tenants who have taken part and ticked right for all of the steps in the procedure.
Request Formal Information
You should ask that all candidates submit an official rental application when renting out your home . This is your primary opportunity to obtain the tenant's basic information. A typical rental application should request details such as:
Applicant Information
Applicant's Current & Previous Addresses
Employment Information
Income Information
Background information
Personal and professional references
Emergency Contact Information
Applicant Signature & Date
Be Consistent
To prevent losing crucial facts about a possible tenant that are pertinent to the tenant screening procedure, consistency is crucial. Each candidate must provide all the details requested without fail.
This consistency ensures adherence to the Fair Housing regulations. These are the housing laws that safeguard all tenants against unfair treatment. It is unfair and discriminatory to demand a background or financial check for one applicant but not another.
Implement the Fair Housing Laws
The success and legitimacy of any Denver property investment enterprise are largely caused by the investor's adherence to fair housing laws. This includes all laws, ordinances, codes, and regulations applicable at the local, state, and federal levels.
The act strictly prohibits conducting the tenant screening procedure and not approving an application based on certain categories. They include:
Familial Status
Country of origin
Race
Religious beliefs
Impairment
Gender
Color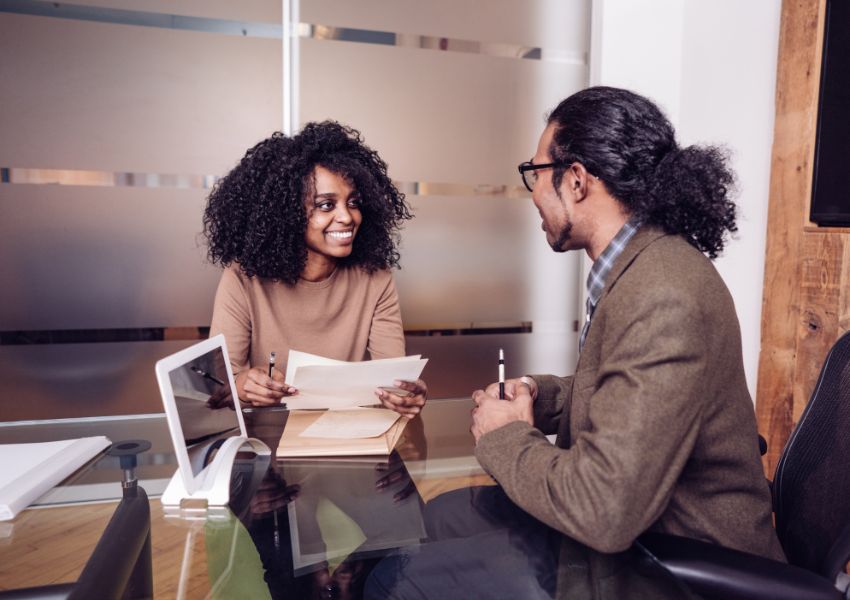 The state has further imposed specific rules through the state housing regulations regarding particular case circumstances. Rejection and approval of a tenant application cannot be based on:
Age
relational status
military status
Citizen status
Criminal background or previous convictions
Sexual preference
Political philosophies and ideologies
Gender or sexuality
eligibility for Section 8 or other assistance programs
The Fair Housing regulations regulate various steps of the leasing process. They prohibit exclusive advertising where you cannot create an ad for a specific demographic. A property listing should be based exclusively on the apartment's qualities.
Bottom Line
Landlords, whether new or seasoned, are often unaware of local, state, or federal changes to housing laws. Any property owner would be best served by working with a professional Denver property management company like Evolve Real Estate and Property Management.
Problematic tenants will be a thing of the past thanks to our thorough tenant screening. All potential tenants undergo a very rigorous inspection procedure that includes checks on their rental history, criminal background, credit history, work status, and more. We handle tenant placement once we locate a suitable tenant.