Rental Documents Landlords Need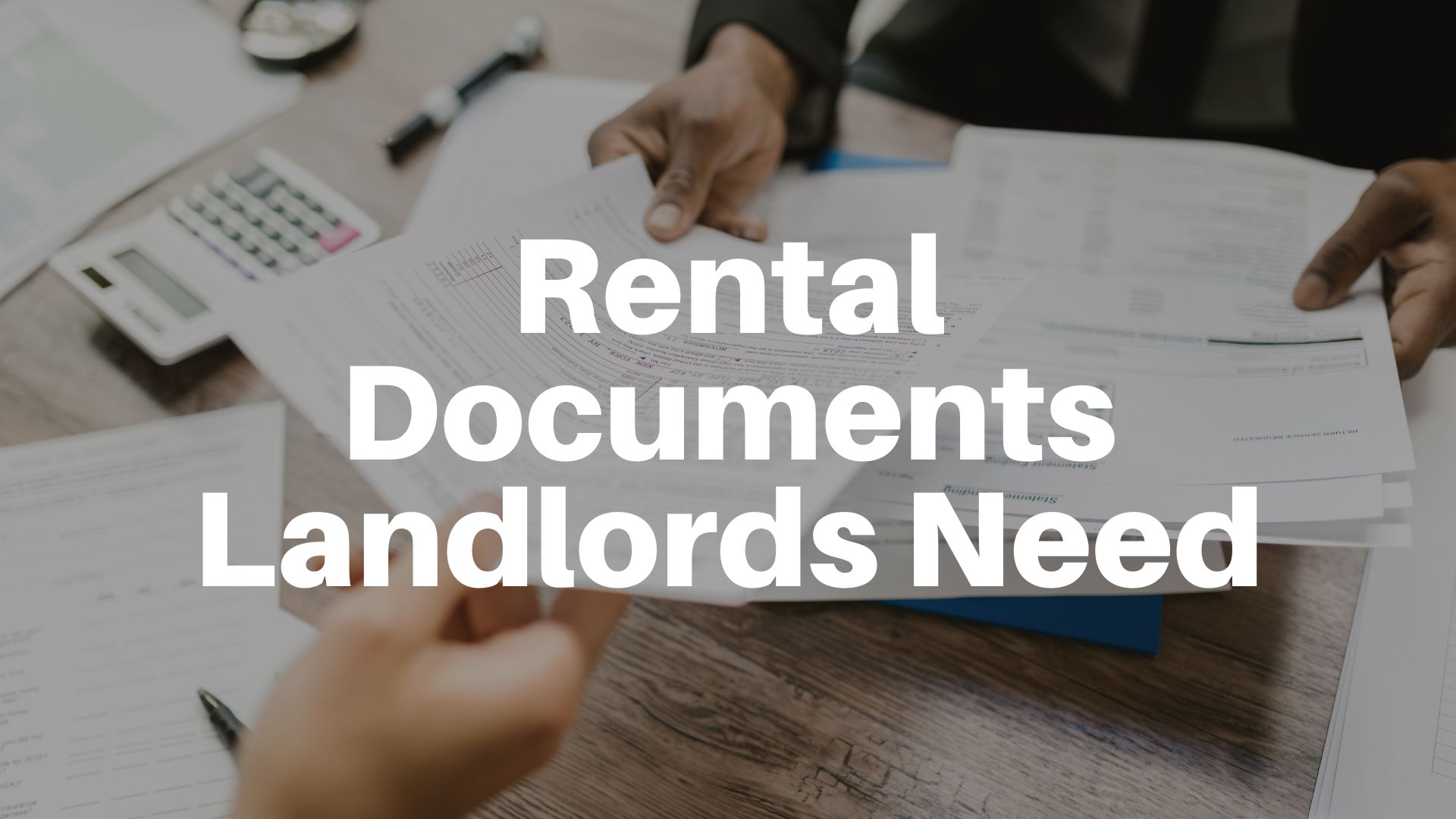 To have a successful rental business, it's vital to keep all your documents in order. For example, if you have only one copy of each document and lose it, a lot of problems may spring up. So, it's helpful to have backup copies.
When you sign records digitally it ensures that you can produce multiple copies easily. But even if you have a physical leasing agreement, it's still very important to create a backup. In today's article, we at Evolve Real Estate will take you through the documents you need to keep secure. But first, we will take you through why it's important to store your documents carefully:
Importance of Landlord Documents
So, why is it important for a landlord to store their documents correctly?
Well, there are many reasons why keeping these files to hand is vital for you. These include:
Keeping Everyone Accountable
When you have a signed copy of your leasing agreement, you have peace of mind knowing that the parties who signed the contract are going to be held accountable. So, in case of any dispute between you and your tenant, it's easy to scan the conditions of the rental agreement and know the terms covered.
Evidence in Any Legal Proceeding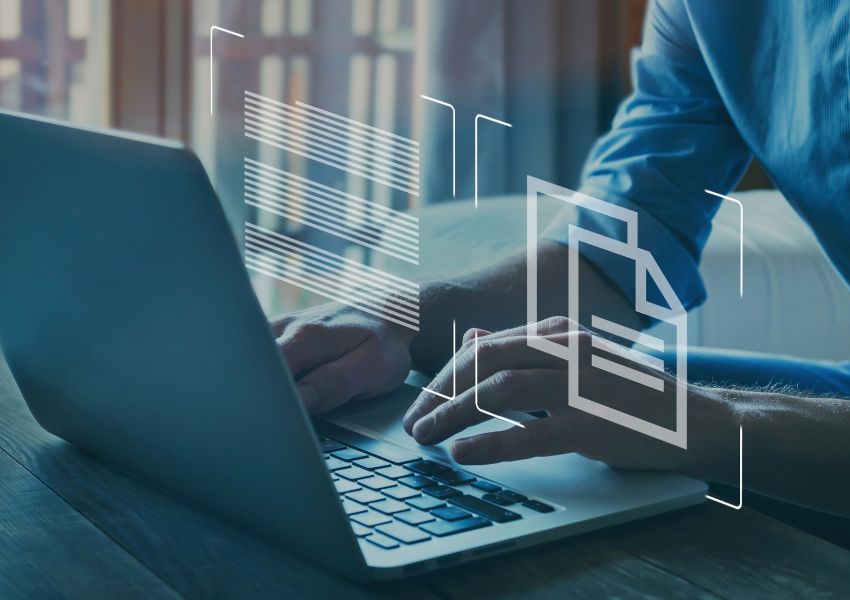 It's essential to keep copies of your rental documents in case you need to attend a court hearing. For example, you may go through litigation in the future should a tenant file a complaint against you for evicting them or you may have a conflict over security deposit refunds.
So, having your complete rental paperwork on hand can protect you and showcase the tenant's signature showing they agreed.
Accounting Becomes Simple
Bookkeeping becomes a breeze if your rental paperwork is readily available. You can easily check renewal dates and keep track of any security deposit information, pet fees, and maintenance invoices. It is also easy to monitor your payments and organize your records for a quick refund process later.
Improves Your Efficiency
A landlord has many responsibilities and monitoring them all can be a challenge. But there's less to think about when you have access to all the information you need.
It's vital to your real estate business that you are consistent and that you use an efficient system when it comes to signing forms and maintaining your documents. This ensures that your rental business is organized and handled expertly.
Essential Rental Documents You Should Keep
Let's turn our attention to the critical rental records landlords should have on file. Here are the important rental documents to store:
Lease Agreements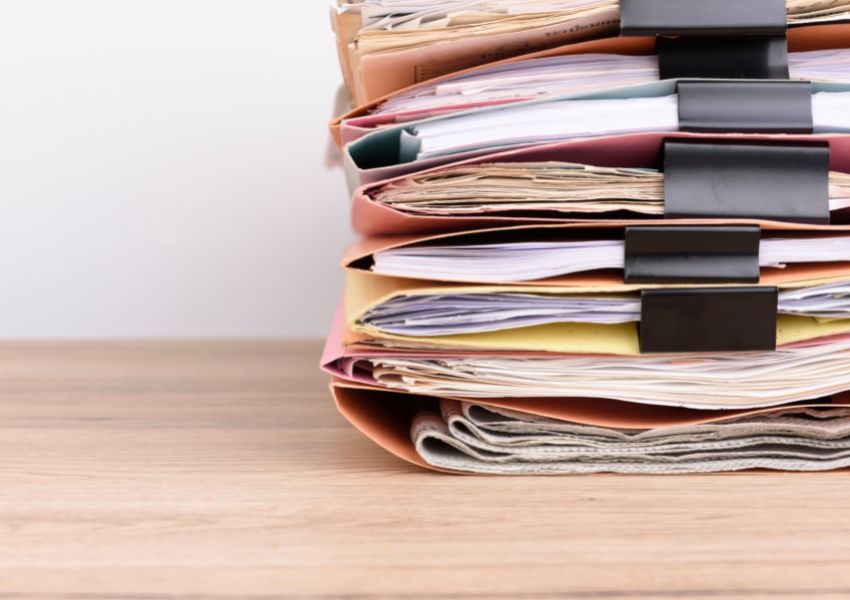 The most important document you need is the lease agreement. So, make sure to retain a physical copy of it over the duration of the lease. This safeguards your investment from any future issues. It's also wise to have a digital copy should the original get misplaced.
Lease Amendments
Over the course of the tenancy, there may be amendments made to the lease agreement. It's important to store these amendment changes with the rental agreement. Make sure to also keep a digital record of every amendment.
Rental Inspections
Conflicts between you and your tenants can arise when there are disputes regarding the security deposit. That's why it's important to have a record of all the rental inspection reports, whether they're conducted during a tenant move-in, move-out, or as part of the regular property inspections.
Notices
As a landlord, you must ensure you keep all notices. This includes nonpayment or late payment of rent and non-renewal.
Providing Tenant Documentation
As a landlord, you're expected to provide two important documents to your renters, the security deposit receipt, and the lead disclosure form.
If your rental home was constructed prior to 1978, it can expose tenants to the risk of lead paint. This can place residents in serious harm especially if they're unaware. So, landlords are required to provide this form if their property is among those with potential lead paint.
Additionally, tenants must also be provided with a security deposit receipt when they hand the deposit to the landlord.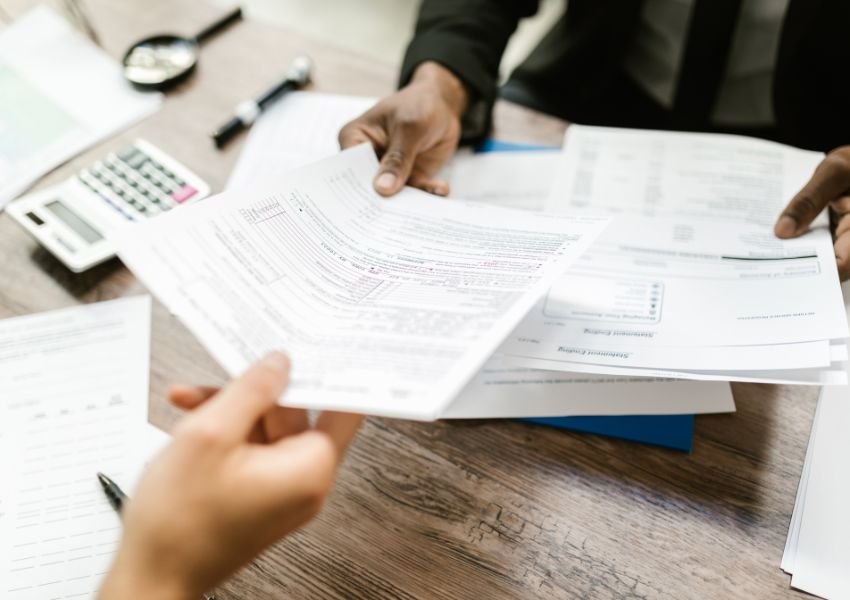 This receipt informs the renter where the money is kept. It has specific details regarding the bank account depending on what's mandated by the State. Check the local landlord-tenant laws to ensure compliance in terms of rental documentation.
Documents Landlords Need From Tenants
During the application of a prospective renter, landlords typically ask for the submission of the following documents:
Rental application
Authorized consent for background checking
Pay stubs or W-2s
Reference letter
When you accept a tenant to rent in your unit, renter's insurance may also be collected. You can ask for proof of insurance.
Losing Rental Paperwork
Sometimes rental documents get lost. When this happens, you should give your tenant a new copy. Without a contract to guide your renters, holding them can be difficult. If both the landlord and tenant lose the lease copy, they can decide to make a new one.
After the lease signing, make it a point to take a photo, have a copy scanned, or store a digital file. This reduces stress and provides protection.
Bottom Line
As a landlord, you are expected to keep your business legal and compliant, as well as protect yourself and your tenants. This can be accomplished if all your business documents are in order and available to you at all times. It helps you keep track of your operation costs and agreement with the renters.
If you have any questions regarding rental documentation or any other aspect of property management, don't hesitate to contact us at Evolve Real Estate. We are a full-service property management company with the skills and experience to optimize your investment properties.