Colorado Security Deposit Limits and Deadlines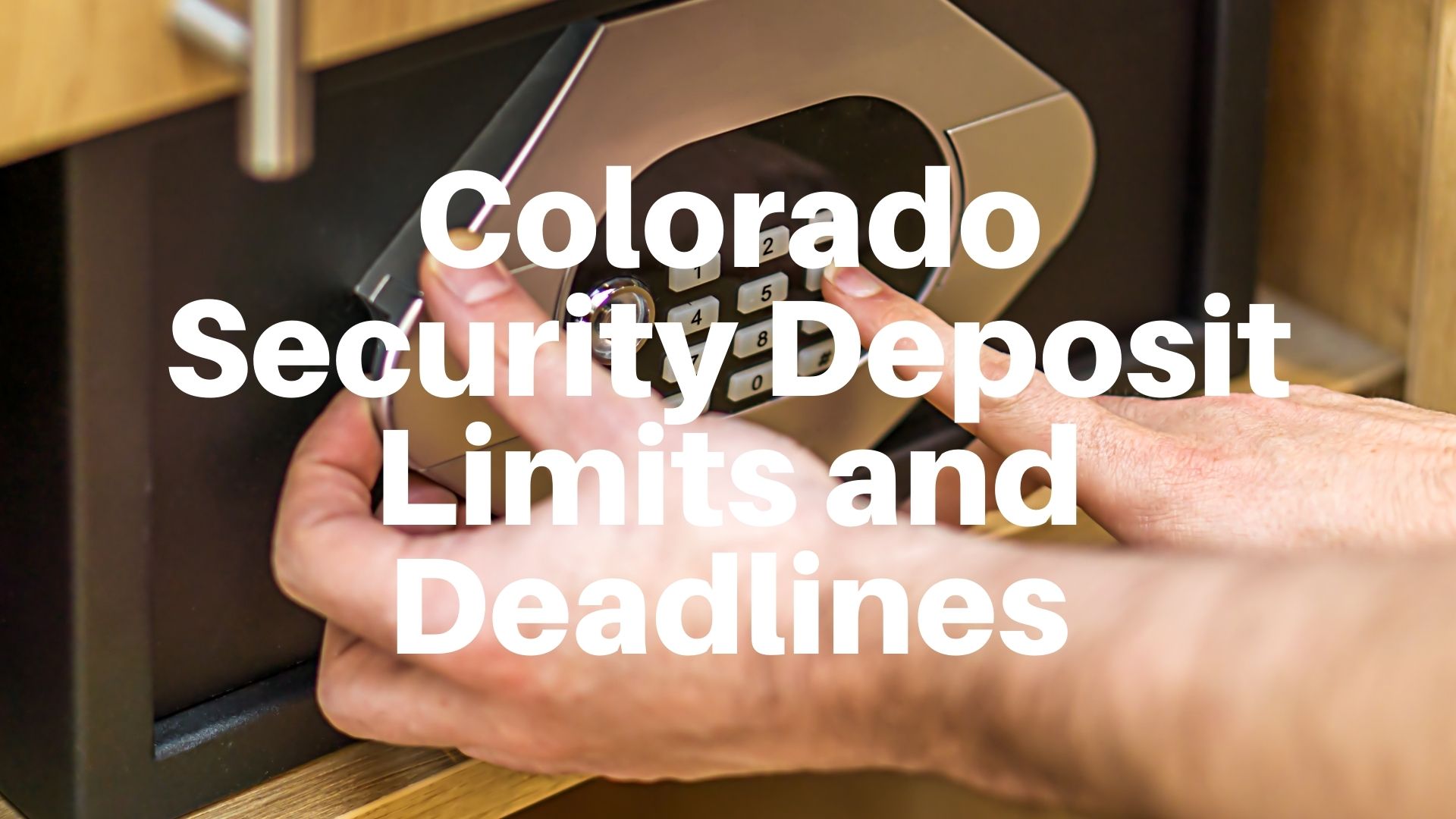 Under ideal conditions, there would be no need for security deposits. Tenants would sign the lease, and observe every lease term, including paying rent on time and reporting maintenance issues on time.
Unfortunately, this is not always the case. Tenants may make mistakes – some inadvertently and others by design. The tenant may, for whatever reason, cause negligent property damage, refuse to pay rent, or simply choose to break their lease.
That's where a security deposit comes into play. A security deposit provides the landlord with a financial cushion against a myriad of potential liabilities. That being said, the handling of security deposits isn't as easy as it may seem.
As a landlord in Colorado, you must abide by the state's security deposit laws. Abiding by these laws, as with other landlord-tenant laws, isn't optional. It's your responsibility to apply it correctly to your tenant lest you find yourself in a legal mess. This is especially true in the case of security deposit refunds.
The following is a basic overview of Colorado security deposit refunds.
Is There a Limit to How Much You Can Charge Your Tenant as a Security Deposit?
No, there is no limit. The state of Colorado doesn't place a limit on the amount of security deposit a landlord can charge a tenant.
Advisedly, though, it's important to charge tenants a 'reasonable' deposit amount. Asking a high deposit only serves to make your rental less appealing to prospective tenants. Similarly, undercharging your tenants may mean not adequately protecting yourself against potential liabilities.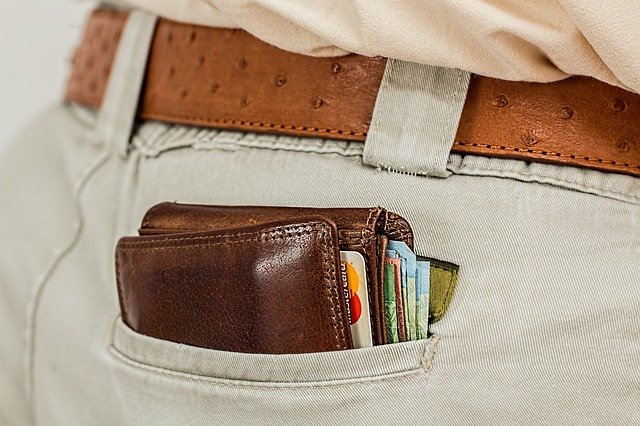 This does not mean that you can take as much as you'd like out of the security deposit return, however. It must remain at the necessary level depending on what the money is needed for.
Can Colorado Landlords Charge Their Tenants a Non-refundable Deposit?
No. In Colorado, security deposits are always considered to be the tenant's property. You only get to make deductions to it if the tenant seriously violates the terms of the lease.
Must You Return the Security Deposit With Interest?
Colorado has yet to enact legislation regarding how landlords must store their tenants' security deposits. As such, you don't need to have it stored in an interest-bearing account, meaning it's not necessary to return it with added interest to the tenant.
Can a Landlord Make Deductions to a Tenant's Security Deposit in Colorado?
Yes. As a Colorado landlord, you may be able to make deductions to a tenant's security deposit for a number of reasons. These include:
To cover unpaid rent. When a tenant signs the lease, they agree to pay rent for the entire duration they will be renting the apartment. This applies whether or not they continue living in their rented premises
To cover for lease breaking. Generally, tenants who sign a lease usually intend to live in their rented premises for the entire duration the lease is active. Life may happen, though, and the tenant may need to move. It may be because of a new job, school, or even to downsize or upsize. If the reason for breaking the lease isn't legally justified, you may be able to make the appropriate deductions from their security deposit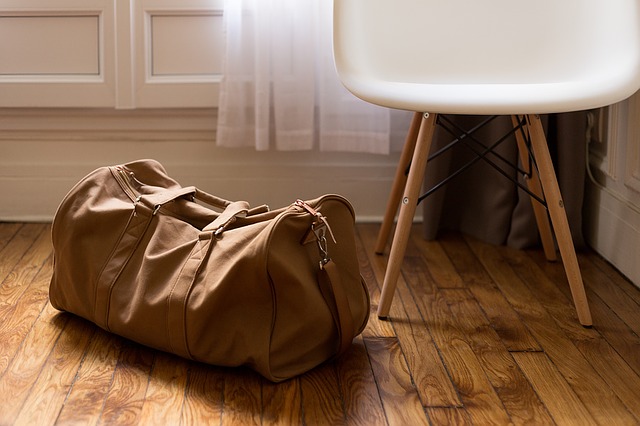 To cover unpaid utility bills. A tenant will usually be assigned some utilities when they sign the lease. When moving out, they will need to clear any pending bills. If they don't, you may have a right to make appropriate deductions from the deposit
To cover excessive property damage. Excessive property damage is any damage exceeding normal wear and tear. You cannot, however, make deductions to a tenant's deposit for damages resulting from normal wear and tear. Why? Because such damages only result from the normal use of the property over time
Do Tenants in Colorado Have a Right to a Walk-through Inspection?
Conflicts between landlords and tenants over security deposit deductions are commonplace. A tenant may think that they returned the property in great condition, but the landlord may hold a different opinion.
That's where a walk-through inspection comes in. During the inspection, both parties to the lease walk through the property and compare the property's condition at the beginning and end of the tenancy.
The landlord will then highlight any excessive damage the tenant may have made. The tenant will have some time to fix those issues before their lease expires, saving their deposit from any deductions on its return.
Tenants in Colorado don't, however, have a right to a walk-through inspection.
When Should a Landlord in Colorado Return Their Tenant's Security Deposit?
In Colorado, you must return your tenant's security deposit within 30 days. If you need some extra time, maybe due to disagreements regarding deductions, then you may have an extra 30 days to do so.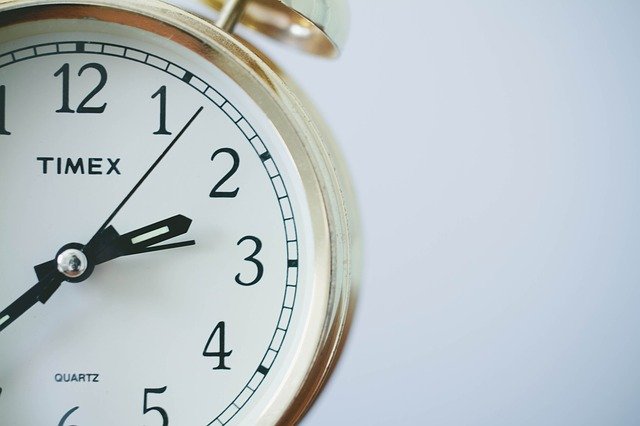 You may also need to return part or all of the tenant's deposit if there are hazardous conditions at the property. Specifically, if the hazardous conditions involve gas. In such a case, you'll have just 72 hours to fix the gas hazard once you receive notice. If you fail to do so, your tenant will have a right to move out without further obligations to the lease.
What Happens If You Decide to Sell Your Rental Property?
If you're selling your property, you'll have either one of two options to pursue. One, you must either transfer the deposit to the incoming landlord, less allowable deductions. Or two, return the deposit (or whatever remains of it) to the tenant.
If you take the former option, you'll also need to let the tenant know in writing. The notice must also state the incoming landlord's name and address.
Bottom Line
Returning the security deposit takes careful consideration of the law. It can easily spiral into disputes if the proper steps and acknowledgments aren't followed.
If this seems daunting, consider hiring an experienced property management company like Evolve Real Estate and Property Management. We can handle all security deposit matters for you, among many other things.
Disclaimer: This blog isn't a substitute for professional legal advice. Also, laws are dynamic and change with time, and this blog may not be up-to-date at the time of your reading. For questions, kindly get in touch with Evolve Real Estate and Property Management.