Colorado Rental Laws - an Overview of Landlord Tenant Rights in Denver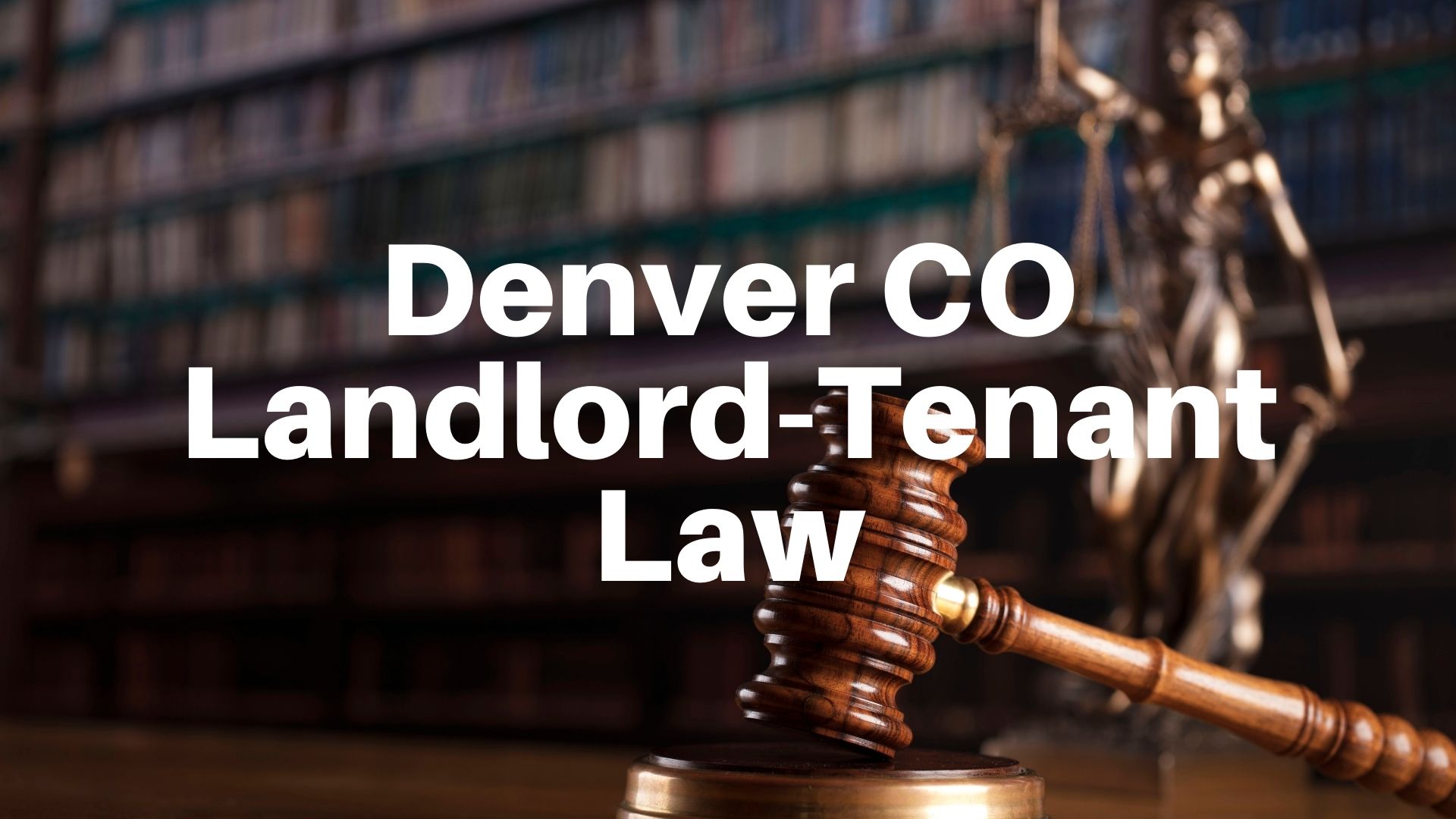 As parties to the Colorado lease or rental agreement, both the landlord and the tenant are required to adhere to the Colorado landlord-tenant law. The landlord tenant law states the rights and landlord tenant responsibilities, among other things.
Failure by one party to adhere to the terms means the aggrieved party has a right to seek legal redress. If you are a tenant or landlord seeking to learn more about the Colorado landlord-tenant law, here's an overview to get you started.
Required Landlord Disclosures in Colorado
As a landlord, you owe your tenants certain information before allowing them to sign lease agreements. The following are the disclosures landlords must make to their Colorado tenant:
Lead Paint Disclosure. The use of paint that contains lead was banned in 1978. That's because, among other things, it's found to cause serious health issues, particularly in children. As such, under landlord tenant law, you must notify your tenant of any known presence of lead-based paint in your rental property
Structural Damage. You have a responsibility to let your tenant know of any existing structural damage in your rental property, including, but not limited to smoke, fire, water, mold, and the roof's condition
Utility Disclosure. Landlords have a responsibility to let their Colorado tenants know of certain information regarding mechanical services and utilities. For example information regarding flooding, drainage, sewers, and the water source and quality. You should have received such information from the seller when you bought the rental property
Transportation Projects. You must also disclose any proposed transportation projects that may be disruptive to your tenant
Drinkable Water. You must also let your tenant know of the source and quality of drinkable water they will be using at the property
Common Interest Community. Is your property part of a common interest community? If so, then you must let your tenant know the details
Special Taxing District. Is your rental located in a special taxing district? If so, that is a disclosure you must make to your tenant. If you don't know about any, then try to do some research on whether your property is in such a district or is subject to a special tax
Colorado Tenant Responsibilities & Rights
The following are the basic renters' rights under the landlord tenant law in the state of Colorado. Your tenant has a right to:
Comply with the rights of the lease or rental agreement. These include rules on subleasing, pets, and property alterations
Provide the landlord with proper notice when moving out. Generally, Colorado tenants must provide their landlords with a notice of at least 28 days to terminate a lease agreement
Break the lease early for legally justifiable reasons. For example, if they're starting active military duty, being unable to pay rent or if the tenant becomes a domestic violence victim
Lease a habitable rental. That means it adheres to the state and local safety and health codes while the tenant is expected to pay rent during the lease
Withhold further rent payments under certain conditions. For example, if the building fails structural, health and safety standards, rent payment can be withheld
Live in the quiet and peaceful enjoyment of their rented area
Be notified if the landlord wishes to make any changes to the terms of the lease or rental agreement
Continue residing in their rented area until the landlord has followed the due eviction process
Have any requested repairs done efficiently during the leasing period where the tenant is expected to pay rent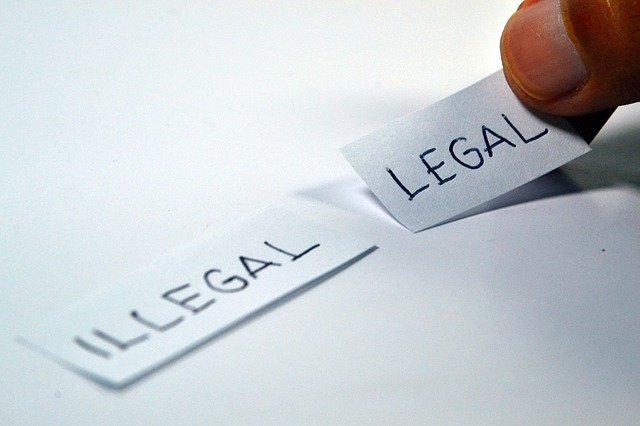 Below are the basic responsibilities of renters under landlord tenant law in the state of Colorado. A tenant has a responsibility to:
Allow the landlord to enter their rented premises to carry out important responsibilities
Adhere to all terms of the lease agreement, including paying rent on time
Notify the landlord before moving out of the premises. The exact notice period depends on the length of the agreement. For lease agreements running between 6 and 12 months, a tenant is obligated to provide their landlord with written notice of at least 28 days
Take care of the property
Keep the landlord in the loop regarding any maintenance issues that come up
Pay for all utilities that are under their name
Pay rent on time
Colorado Landlord Responsibilities & Rights
Landlords in Colorado have the following rights. They have a right to:
Access rented unit to carry out important responsibilities such as inspecting the unit for damage, repairing damage, or showing the unit to prospective Colorado tenants
Increase the rent amount. Just make sure to provide your tenant with a notice of at least 10 days prior to hiking the rent amount to more than stated on any previous lease agreements
Make changes to the terms of the lease agreement, as long as you, as the landlord, notify your tenant beforehand
Evict a tenant for a lease violation, such as if they withhold rent payments
Require your tenant to pay a security deposit. There is no limit to how much a landlord can ask for, as Colorado is yet to make any legislation to this effect
Make deductions to the security deposit under certain situations. For example, in the event, the tenant fails to care for the property
When it comes to responsibilities, Colorado landlords have a responsibility to:
Provide a habitable property. A habitable property is one that, among other things, has a waterproofed roof, properly functioning plumbing and gas facilities, and is properly secured against intruders
Adhere to all terms of the lease or rental agreement
Notify tenants whenever they are seeking to enter their rented premises. While Colorado has yet to make any legislation in this regard, it's still paramount to provide your tenants with "reasonable" notice prior to accessing their units
Treat all tenants respectfully, equally, and fairly, as per the Fair Housing Laws under the Fair Housing Act
Make all requested repairs efficiently, especially for disabled tenants, as per the Fair Housing Act
Follow the proper process when looking to evict a tenant for gross violation of the lease agreement
Return the tenant's security deposit, or whatever is left of it, within a reasonable period of time
Colorado Security Deposit Laws
Both landlords and renters are protected by Colorado's security deposit laws. The following are common questions regarding security deposits in the state of Colorado:
Q: Is there a limit to the amount a landlord can ask for a deposit?
A: No, the landlord has a right to ask whatever amount he or she feels is suitable.
Q: Must landlords notify the tenant upon receiving their security deposits?
A: No, a Colorado landlord isn't required to do so.
Q: How should landlords store a tenant's deposit?
A: Unlike other states, Colorado's deposit laws don't specify how a landlord must store the tenant's security deposits.
Q: Can a landlord charge a non-refundable deposit?
A: No, a landlord can't. In Colorado, a security deposit is always considered a tenant's property.
Q: What reasons can make a landlord keep all or part of the tenant's security deposit?
A: A landlord has a right to keep all or part of the tenant's security deposit for any of the following reasons.
Unpaid cleaning bills
Repair bills left unpaid
Unpaid utility bills
Abandonment of the premises
Damage in excess of normal wear and tear
Unpaid rent
Property Ownership Change
In such a case, the landlord must transfer all the deposits to the new owner. Next, he or she must notify the renter that they have transferred their deposits to the new owner. The notice must be written and must state the security deposit amount transferred.
Colorado Small Claims Lawsuits
A small claims court is a court of limited jurisdiction. What this means is that only certain matters may be filed and heard. Unlike other courts, a small claims court offers a quick and inexpensive way of resolving issues.
To bring a case to a Colorado small claims court, a landlord must be seeking to recover $7,500 or less.
Colorado Tenant Rights to Withhold Rent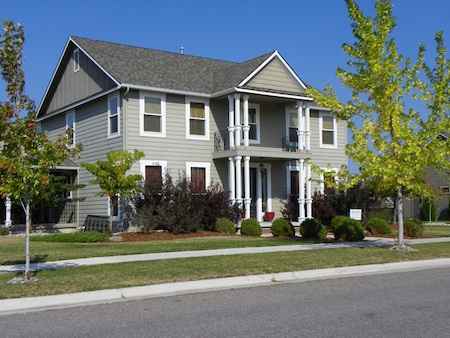 Landlords are required to provide habitable housing to their tenants. Failure to do so means tenants have a right to withhold paying rent to compel the landlord to act.
In Colorado specifically, if a building fails structural, health, and safety standards, renters have a right to withhold rent.
Before withholding rent, renters must make sure that the circumstances truly justify their right to withhold rent. Otherwise, it may give the landlord justification to evict them.
Before withholding rent, it's important to understand a couple of things like the:
Limit on how much rent to withhold and how often you can use a particular remedy.
Type of notice you must give the landlord and the amount of time the landlord must fix the problem before you can withhold.
Type of repair and habitability problems that qualify for withholding rent.
See Colo. Rev. Stat. § 38-12-507 for state law on rent withholding.
Tenant Eviction
An eviction is always a landlords last resort. That being said, Colorado landlords, just like their counterparts elsewhere, have a right to evict their tenants under certain situations. These situations include, for example, the nonpayment of rent, violation of the lease agreement, and illegal acts. Needless to say, the reason for eviction must not be a retaliatory act or for discriminatory reasons.
In doing so, landlords must follow the proper process in order for the process to be successful. Landlords must not engage in improprieties such as "self-help" eviction tactics. Such tactics include locking out the tenant, removing their belongings from the rental unit, or stopping them from using utilities that they previously enjoyed.
Tenant Protection Against Retaliation in Colorado
Acts of retaliation are illegal under Colorado local laws. Acts that may constitute landlord retaliation include the landlord:
Harassing the tenant – in person, by phone, online, or through the mail.
Changing the locks on the tenant's doors.
Removing the tenant's possessions from the unit.
Refusing to perform necessary repairs on a renter's unit.
Refusing to perform necessary maintenance on a renter's unit.
Threatening to evict the renter.
Decreasing services to the tenant.
Increasing the tenant's rent.
Generally speaking, landlords may retaliate against a tenant for several reasons. Common ones include a tenant joining or organizing a tenant's union, or a tenant complaining to the landlord about a breach of the warranty of habitability.
Landlord Access to Rental in Colorado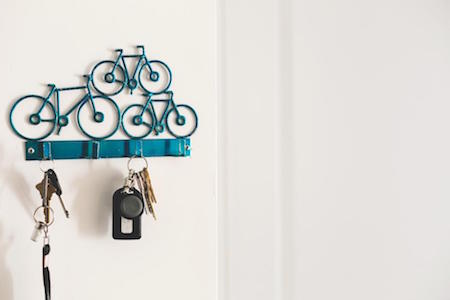 Renters have a right to privacy. As such, landlords can't just enter the rental unit as they wish. They must adhere to the provisions of the lease/ rental agreements or Colorado landlord-tenant laws.
Generally, landlords may enter a tenant's rental unit under the following situations:
With a tenants permission. If you, as the tenant, need repairs done, there's nothing wrong with agreeing to a landlord's request. In fact, tenants should be delighted that the landlord is fixing a problem in their home.
To show the property to potential clients. Tenants must accommodate their landlord's reasonable efforts to re-rent if they've given written notice or their lease is almost up.
To make needed repairs or improvements. As long as proper notice is served and the entry times are reasonable, a tenant shouldn't hinder the landlord from performing his or her maintenance responsibilities.
In the event of property abandonment. The landlord doesn't need a tenants permission to enter if he or she believes they have abandoned the property.
Although there is no statute requiring Colorado landlords to give their renters notice of their planned entry, landlords generally give a "reasonable" notice to their renters. Usually, it's a 24 hours' notice.
The entry times must also be reasonable. Say, from 8:00 am -5: 00 pm during weekdays, or from 9:00 am -3.00 pm during weekends, or any other time that is mutually agreed upon by both parties.
Colorado Fair Housing Rules
Passed in 1968, the Fair Housing Act protects tenants from illegal housing discrimination based on several protected characteristics.
In Colorado, the protected classes include creed, sexual orientation, marital status, ancestry, familial status, religion, color, disability, sex, national origin, and race.
The U.S. Department of Housing and Urban Development (HUD) is the federal agency that administers and enforces the act.
Bottom Line
There you have it-- an overview of the landlord-tenant laws in Colorado. By understanding these local laws, both parties to the lease should be able to deal with many legal matters like handling a security deposit even without a legal background. You'll be able to rent out your property successfully.
DISCLAIMER: This information provided by Evolve Real Estate & Property Management is for general information only. While this is a helpful overview, we make no representation or warranty of any kind regarding this information. If you need legal advice, get in touch with a licensed attorney and do not contact Evolve Real Estate & Property Management for legal advice.