6 Best Renovations for Your Rental Property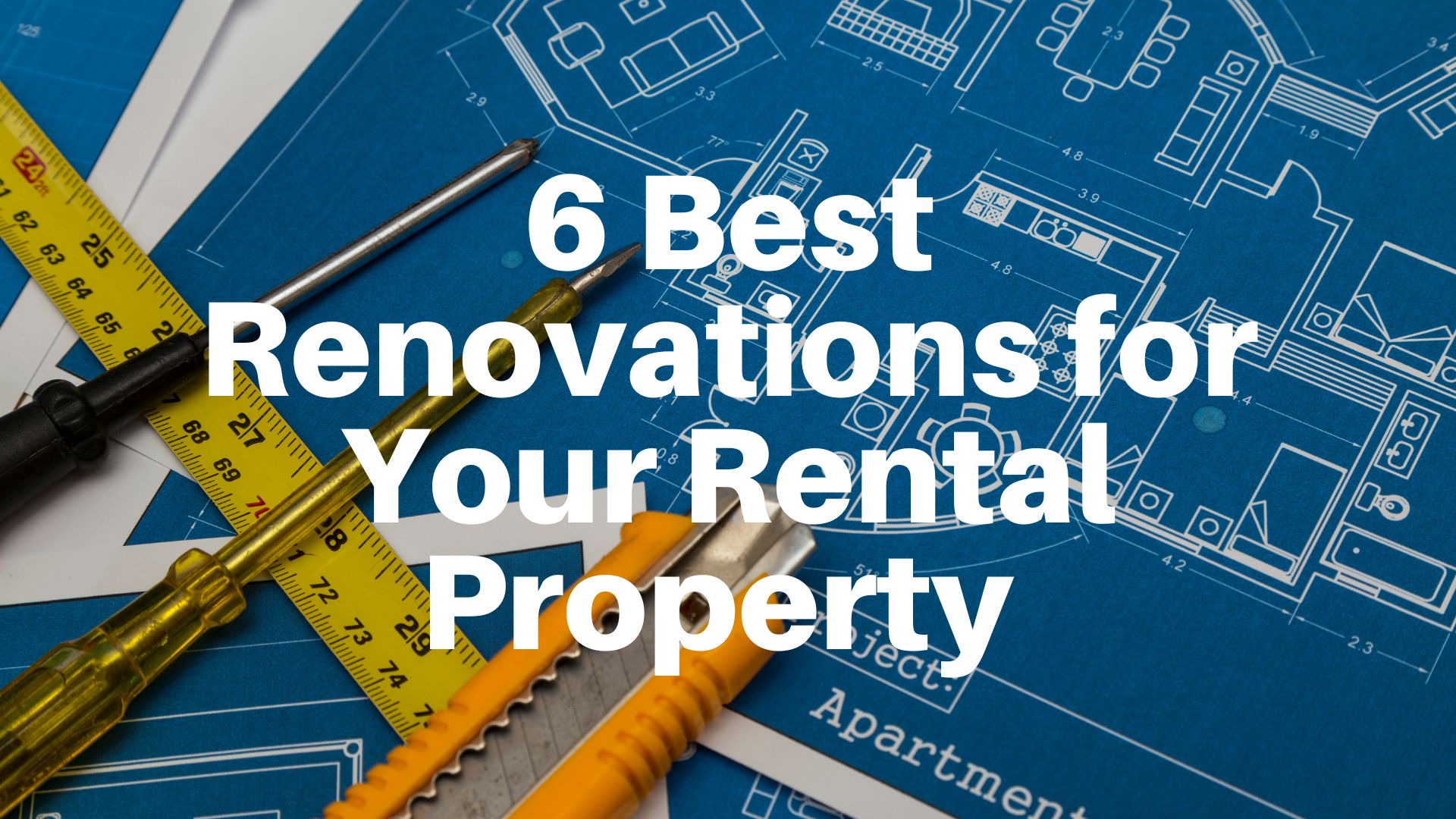 If you want to attract quality tenants and keep your occupancy rates high, you need to first make sure that your property is appealing. After all, an attractive rental property that stands out among all the others in the area has a high chance of getting rented out quickly.
As a rental property owner, it's essential to know the necessary renovations and improvements that you need to perform to make your rental home shine. But, before planning any renovation, you must plan your budget carefully.
One of the most common pitfalls of many landlords is going overboard with improvements that they spent a significant amount of money on. Spending too much money on renovations than what is needed often results in losses. Sometimes, it might take longer before realizing a return on investment.
To avoid this common mistake, it's important to plan your budget ahead and stick to it. With a proper budget in place, you'll know which renovations and improvements to prioritize. If you have no idea which improvements will add value to your property, this article can help you narrow down your options to only the most important ones.
Here are the six renovations our expert property managers at Evolve Real Resolve believe will improve your rental property:
Renovate the Kitchen
Many tenants would often look at the kitchen first when shopping for rental homes. After all, this is the place where they will prepare their meals, dine with family, and in most cases, dine with guests. If you want to stand out among your competition, modernizing the kitchen can help give you a great edge.
For starters, you can improve the countertops and cabinets. If you have the budget, you can update the countertops to granite . This will give your kitchen a modern appearance. For cabinets that are still working, you can make them look like new by adding a fresh coat of paint and under-cabinet lighting.
If you're renting a furnished home, updating your appliances and furniture is also recommended.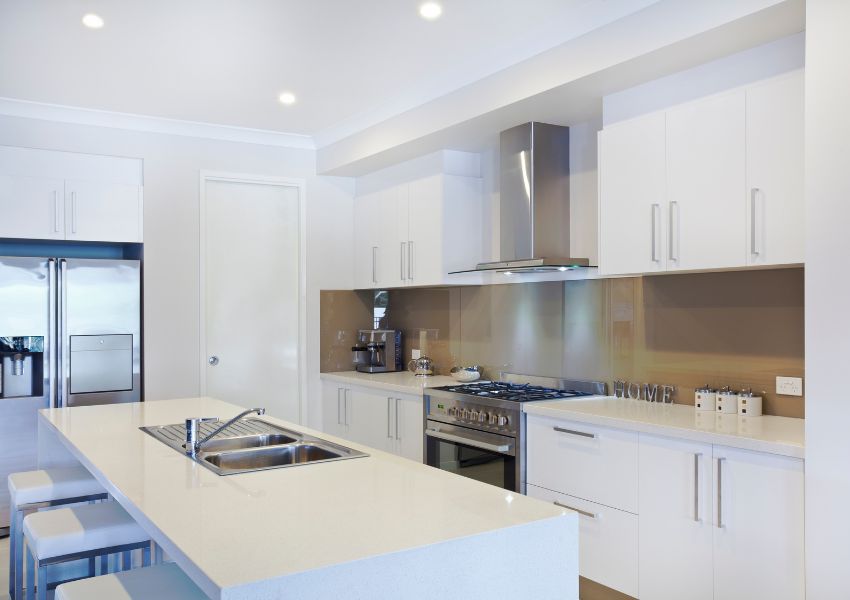 Improve the Bathroom
Another important room to improve in a rental home is the bathroom. First, you should ensure that the plumbing is functioning well and that the shower, sink, and heater are all working properly.
If you can, it's also best to convert the bathtub into a walk-in shower and install a low-flow shower head , helping your tenants save on water costs.
If you have more space in the bathroom, you can add a vanity cabinet and shelves to make it more functional. Adding a mirror with good lighting can also do a lot of wonders to the overall appearance of your bathroom. When choosing your material, make sure to consider durability over design. As for the design, it's best to choose a neutral one, especially since you don't really know what your future tenants would personally prefer.
Update the Flooring
Old homes usually use carpets as flooring. But the carpet is old-fashioned and is no longer in style these days. Additionally, carpets are typically difficult to clean and maintain. They can easily trap dust and odor, and when they get stained, it's difficult to remove.
The best flooring option for a rental property is hardwood because it is sturdy and can withstand wear and tear. But hardwoods are generally more expensive. If you don't have enough budget, you may opt for other equally good materials like luxury vinyl. Keep in mind to replace the floor last when you renovate a home.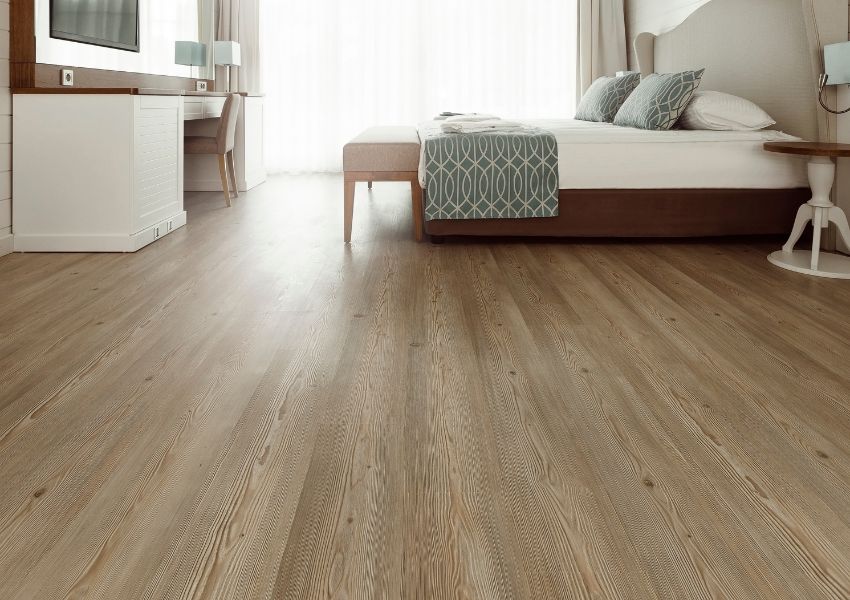 Re-Paint the Property
You can give your rental home a new look by adding a fresh coat of paint on your walls and updating your lighting fixtures. If you plan to change the paint entirely, make sure to choose neutral colors.
As mentioned, avoid choosing colors (or designs) based on your personal preference. By using neutral colors and designs, you can help attract a wide selection of tenants, including those who may not like your personal favorites.
Updating your lighting fixtures can also illuminate your rental home and make it more welcoming. You don't need to change all the light bulbs in the house if some of them are still working well. Just upgrade a few, and it will do wonders to your house's general ambiance.
Add Further Curb Appeal
Improving your curb appeal is a great way to attract tenants. So if your property has a yard or any outdoor amenities, make sure to attend to those. Adding exterior lights can help the tenants see clearly when they are outside at night. Also, you can change the front door to make the house look brand-new.
You can also landscape the front of your property but make sure to keep it simple and easy to maintain. Again, don't go overboard with anything because it may only add to you and your tenant's maintenance expenses.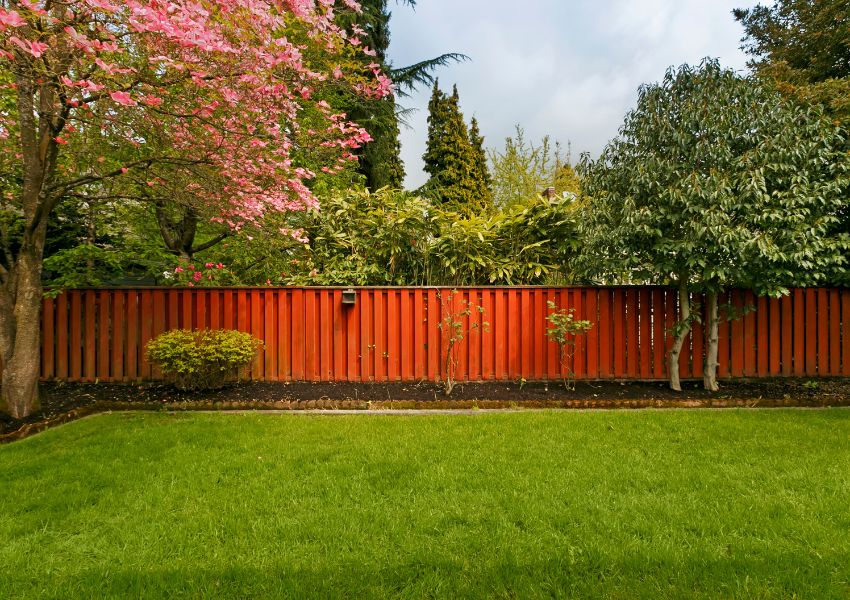 Add Better Amenities
Providing essential amenities is another way you can set yourself apart from other landlords. If you want to go the extra mile and make sure your tenants feel at home and comfortable in your property, you can add more amenities in addition to what you already have in your place.
A few examples of amenities that can increase the value of your property include more storage spaces in the kitchen, spacious closets in the bedrooms, full-length mirrors, and appliances like dishwashers and washing machines. You can also install outdoor furniture like benches or outdoor tables and chairs.
Bottom Line
Any of these improvements can add real value to your property, allowing you to charge a higher rent and improving the overall value of your property.
If you need help renovating your rental property in Denver, it's best to work with a professional property manager. For inquiries, you may reach out to Evolve Real Estate and Property Management at (720) 800-6390, and we'll guide you with your rental property needs.