Best Neighborhoods in Denver, Colorado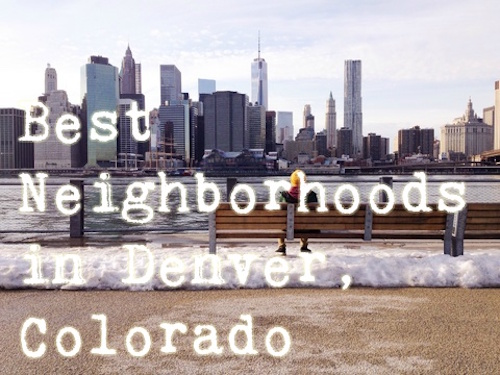 From the stately Victorian houses of Five Points to the hip restaurants and nightclubs of historic LoDo, Denver's laid-back attitude is exemplified in its neighborhoods.  Each year, roughly 80,000 people move to Denver, making it have the highest growth rate of any American city.
Denver has 78 neighborhoods. That means there's something for every age, lifestyle, and budget.
Looking for a place to live in the Mile High City? If so, here are 8 of Denver greatest neighborhoods to choose from.
The Best Places to Live in Denver, Colorado:
1.   Cherry Creek
Denver's Cherry Creek neighborhood is situated in between First and Sixth Avenue to the north, Colorado Boulevard to the east and University Boulevard to the west.
The Cherry Creek neighborhood is one of the most exclusive Denver neighborhoods and is home to two luxury shopping districts. The Cherry Creek South shopping district is where you can find the Cherry Creek Shopping Center. Shops like Boulder Running Company, Anthropology, Banana Republic, Nordstrom's and many more can be found here.
The Cherry Creek North shopping district offers high-end boutiques, coffee shops, salons, art galleries, and an array of restaurants.
But this Denver neighborhood offers more than great shopping and eating spots. You can walk, bike, or run through the heart if the city. You can also hop on the Cherry Creek recreational path that runs over 22 miles right into downtown.
It's also home to a world-renowned festival. Every year, over three hundred thousand people flock to the neighborhood for the three-day Cherry Creek Arts Festival. The festival features demonstrations, exhibits and interactive family activities.
2.   Highland
Highland is a distinct city-center neighborhood in Denver. It's bounded by Federal Boulevard in the west, Speer Boulevard in the south, the South Platte River to the southeast, and a Union Pacific Railroad line in the east.
It's a great destination for residents and visitors alike. It features an array of restaurants, art galleries, hip independently-owned shops, lush gardens and parks, and Victorian-era homes and buildings.
Learn to paint unique canvas art in a fun and casual environment at Sipping N' Painting. Here, instructions are easy to follow and your ticket also includes a complimentary glass of beer or wine. If you are looking for something more serious, try T Gallery – a local community art studio.
Highland is also home to an array of high-end restaurants. If you're craving pizza, try Blue Pan Pizza. It serves gluten-free "Detroit Style" pies with their signature caramelized crust.
If you're looking for excellent, authentic food served in a trendier atmosphere, try El Camino Community Tavern. It is known for its tasty margaritas and mouthwatering chorizo-jalapeno-cilantro queso.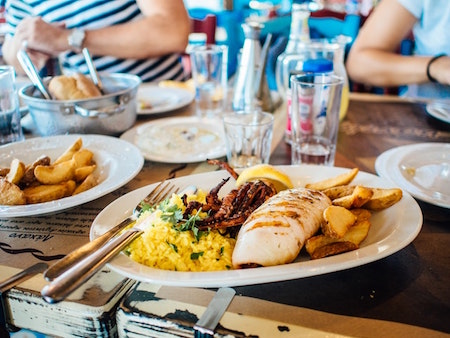 3.   LoDo (Lower Downtown)
If you're wondering where to live in Denver, LoDo is one of its oldest neighborhoods. Located in the heart of Downtown, it's home to some of the city's best-known restaurants, galleries, shops, and boutiques. It is a mixed-use historic district, known for its nightlife, and serves as an example of success in urban reinvestments and revitalization.
There are many things to see and do in LoDo. To start with, there is the Union Station – home to chic boutiques, restaurants, and a hotel. There is also the 76-acre Major League stadium located at 20th and Blake. The other main attraction is the 50,000-seat Colorado Rockies at Coors Field.
Foodies will also love it here. For locally sourced French fare, try Coohill's. Rioja. Right on Larimer Square is another of Denver's best restaurant which does amazing Spanish and Mediterranean fare. Finally, don't skip Union Station.
4.   Washington Park
This cool neighborhood is situated in South Central Denver. It's divided into two sections: East and West Washington Park, or East Wash and West Wash. West Wash Park has more of a hip, young crowd with lots of bars, coffee shops, and tattoo parlors. East Wash Park, on the other hand, is known for its gorgeous single-family homes and quiet family atmosphere.
Washington Park is one of the most desirable neighborhoods in Denver. It features 165-acre sprawl of trees, grass, flowers, lakes and running paths. The neighborhood is a blend of historic and contemporary style architecture.
The neighborhood has abundant outdoor activities, beautiful single-family homes and has the lowest crime rates in the city.
5.   Uptown
Uptown is one of Denver's oldest neighborhoods. It is the best place if you want a funky, low crime rate, and a big park kind of neighborhood. It's a mix of historic and contemporary styles of architecture.
This is one of the best places to live in Denver. It is surrounded by Lake Calhoun, DuPont Street, 31st Street and 29th Street in south M Minneapolis. It's buzzing with a variety of interesting shops, ethnic restaurants, exciting clubs and eclectic boutiques.
For shopping, visit Peppermint Boutique. The boutique features chic, fun and sassy vintage clothing, jewelry and accessories. For a memorable dining experience, try II Posto – an Italian restaurant run by an award-winning chef – Chef Andrea Frizzi.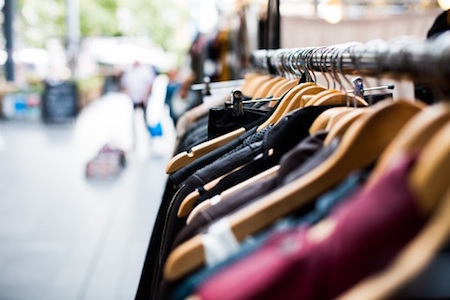 6.   Stapleton
Stapleton is located in Northeast Denver. Considered one of the best places to live in Denver, there are many things to do here. If you love going to the movies, you'll certainly love the Harkins Theatre in Northfield. It's a relaxing destination and features eighteen screens of state-of-the-art entertainment.
The neighborhood is also home to over fifty different parks. They include Central Park Stapleton, Fred Thomas Park, Founders Green, Creekside Park and Cottonwood Park.
There are also a couple of festivals to enjoy such as the Beer Festival and the Winter Welcome festival.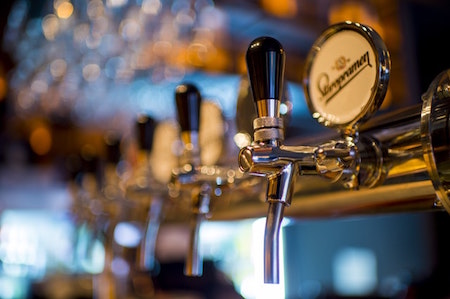 7.   Platt Park
Platt Park neighborhood is located northwest of Denver University. It is bounded by Buchtel, Downing, Evans, Broadway and Mississippi.
Denver's Platt Park neighborhood is a charming mix of serene, tree-lined streets, and historic homes with bustling commercial areas that are anchored by Old South Pearl Street.
The park is a nice gathering place for a picnic and the summer street festivals along South Pearl Street are charming. Adding even more charm is a seasonal Farmers Market and Friday Art Walk. This is definitely one of the best places in Denver.
Platt Park neighborhood is not lacking in its choice of restaurants and shopping. Along Broadway, you'll find the Platt Park Brewing Company, Corvus Coffee Roasters, and many antique stores. Head over to Old South Pearl and enjoy the cuisine of the Pajama Baking Company, the Village Cork, and The Tavern Platt Park.
8.   Hilltop
Hilltop is one of Denver's "status-symbol" neighborhoods, with a nice mix of grand old homes and new classics. It bordered by Colorado Boulevard, Sixth Avenue, and Alemeda and Monaco streets. Spacious, stylish homes line the immaculate streets of the neighborhood.
Hilltop features four parks: Robinson, Cranmer, Crestmoor, and Burns. Cranmer and Crestmoor are massive and are perfect for jogs, bike rides, or dog walks. The neighborhood is also a very pleasant and walkable thanks to the premium it places on cleanliness and open space.
Foodies will also love the countless fast food options and chain restaurants available there. Check out Park Burger for a great burger and cold craft beer. For a classy ambiance, check out Locanda del Borgo.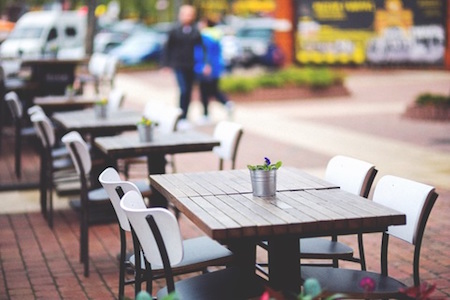 9.   Congress Park
Congress Park is a great old-school Denver neighborhood with a "small town atmosphere." It's bounded by East Sixth Avenue in the south, Colorado Boulevard, East Colfax Avenue in the south and York Street in the west.
Living in this Central Denver neighborhood is pricey, but Congress Park is full of character and definitely worth the sweet location.
When you are trying to find the best place to live, choosing a neighborhood is almost as critical as choosing a house or apartment. If you are looking for a neighborhood in Denver, this list should get you started.