5 Benefits of Hiring a Property Manager for Your Rental.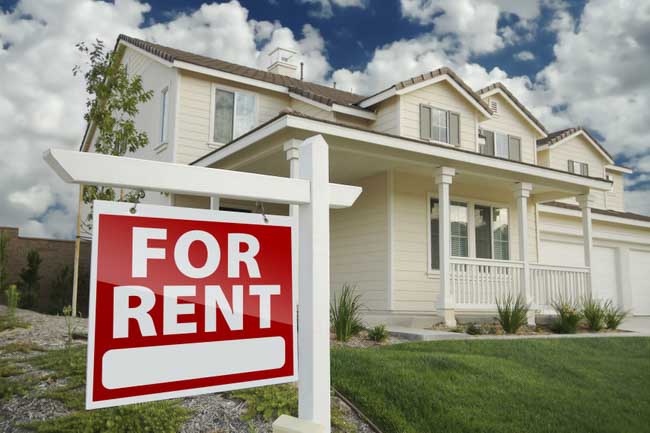 If you have investment properties in Denver, or would like to rent your Denver home instead of selling it, what shall you do? Should you hire a professional Denver property management company, ask a Realtor for help or do it yourself? The answer may not be as simple as you think.
Not all brokerage/realtor offices in Denver allow their agents to participate in leasing and property management activities. And there's a reason for that. Managing brokers of real estate offices do not want the liability that comes with managing properties. One has to know landlord-tenant laws, fair housing laws, carry additional insurance and have lots of experience to properly manage real estate rentals in Denver, CO. Chances are your Realtor won't be able to help you lease and manage your property, but they will be able to steer you in the right direction and provide a referral or two.
Shall you do it yourself? It depends. Do you have the time and energy to deal with it? Do you have the right tools to make it a successful experience for yourself and your tenants? Do you know all the current landlord-tenant laws, city ordinances, and state law? Do you know what constitutes a service animal, which must be allowed in your Denver rental, even if you don't want pets on your property? Do you enjoy high stress situations? Do you answer your phone at 3 in the morning and know who to call in case, let's say a major roof leak? If you answered yes to all of these questions, you will most likely do just fine on your own. If not, you should consider hiring a Denver property management company to help you own a profitable rental and reduce your risk. Here are just a few reasons why you should consider hiring a property manager.
Property managers will make you more money in the long run.
Many Denver property owners are hesitant to hire a property manager thinking the costs outweigh the benefits. In reality though, those who use a property manger quite often get higher rents, get bigger rent increases at renewal times, and have their properties taken care of better, therefore reducing the cost of repairs. A professional Denver property management company is likely equipped to find good tenants for you – someone who will stay longer and have less damage and repairs to deal with. Another aspect to consider – a property manager will most likely check the eviction database and verify previous references for the tenant, reducing your chance of evicting the tenant and having unnecessary expenses associated with this. So even though at first it might look like, you are spending a lot of money by hiring a property manager, in reality you are saving money in the long run by having professionals handle your investment.
Property managers will save you time and hassle.
Do you realize how much time it takes to care for a rental property? Could you be spending this time on something you really enjoy? It can become a hassle and a time consuming activity to be a landlord. Many think it is no big deal, but soon become overwhelmed with the never ending tasks: collect, keep track and deposit the rent, post legal documents if the rent is late, "harass" the tenants to get that rent payment, collect late fees, prepare the property for new tenants, research contractors for work to be done, deal with bad tenants, HOA and neighbor complains, make sure they have proper insurance coverage, and the list goes on. Giving up these responsibilities to a professional can mean getting more time for what you really enjoy. A good property manager will make sure you reap the most benefits out of your investment without sacrificing your time or your sanity.
Better marketing, shorter time on the market and better tenants.
Most property management companies have an array of advertising options. We at Evolve do property management for the Denver area homes and use multiple advertising techniques. From the popular sites like Zillow and Trulia, to social media and good ol' sign in the yard. Property managers know the type of advertising that works for different areas, different demographics and times of the year. Since your property manager knows the best outlets to choose, they deliver results quicker. Most Denver property management companies have large pools of potential tenants and followers on social media and can, in most cases, get your place rented quicker and to a more qualified individual.
Property Managers will reduce your liability.
One of the biggest advantages to hiring a professional in any field, in my opinion, is the ability to avoid or reduce your liability. A good manager will be well versed in landlord-tenant laws as well as Fair Housing laws, they will have a real estate attorney on standby to ask questions if needed. In the event you have to evict your tenant, an experienced property manager will know what to do with regards to the law and will save you time, money and hassle while adhering to the laws. Many property management companies, including Evolve Real Estate and Property Management would even offer you additional eviction insurance coverage, to protect you from costly evictions.
Property Managers serve as a liaison between tenants and landlords.
Have you ever fallen for a sob story of your tenant of why they can't pay the rent? Getting personally involved with your tenant isn't always a good thing. We are human and have feelings, that is why it is so easy to feel for the person (your tenant) and make exceptions for them. One exception leads to another and next thing you know they are living in your home for free. A property manager provides a buffer between you and the tenant. It is much easier to keep the dealings strictly professional when you use a property manager.
These are just a few of the reasons why you should let a professional property manager allow handling your Denver property management needs. While it may initially seem that you can't afford a property manager, the truth is you can't afford to not have a property manager and open yourself up to higher risk levels and lower returns on your investment. Evolve Real Estate and Property Management serves the entire Denver metro area. We help individuals become successful landlords; don't hesitate to give us a call for a free no obligation assessment of your Denver property management or leasing needs.